March 22nd 2016
MerseySTEM Healthcare Science Workshops with Medical Mavericks
Courtesy of MerseySTEM, students at The De La Salle Academy, Croxteth and The Academy of St Francis of Assisi, Newsham Park, were treated to a host of healthcare science activities provided by the inspirational team from Medical Mavericks.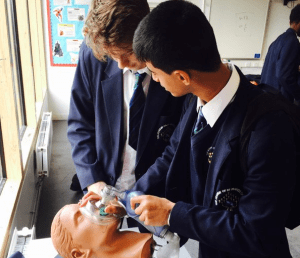 In addition to learning about, and then practising, basic medical observations such as blood pressure, temperature and oxygen levels, students had the opportunity to practise their phlebotomy and intubation skills, record and print an ECG from their heart and see inside their eye with a specially adapted iPhone.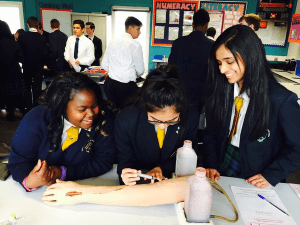 As well as introducing students to a range of healthcare science kit, Tom Warrender, Head Honcho of Inspiration at Medical Mavericks, talked to them about over 50 healthcare careers that would be open to them if they achieved 5 GCSEs at grade C or above.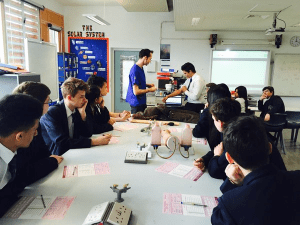 Assistant Head of the Academy of St Francis of Assisi said, 'Students really enjoyed the Medical Mavericks workshops – and the content will be really useful for GCSE revision too!'
School STEM fairs, events, activity days, MerseySTEM can help! Click for more…
THE BIG BANG NORTH WEST 2016 IS COMING:
Don't let your school miss out!
Click here to book…
Sponsors & Exhibitors: Play your part in The Big Bang North West!
Follow MerseySTEM on Twitter here
Follow The Big Bang North West on Twitter here
Like MerseySTEM on Facebook
« Back To News