April 05th 2016
Coming soon: The Edge IFB2016 Robot Challenge!
MerseySTEM announce plans for a brand new robotics challenge for schools – The Edge IFB2016 Robot Challenge!
On the 15th June 2016, MerseySTEM will be facilitating their latest robotics challenge funded by ChargePoint Technology as part of The Edge, official fringe festival for the International Festival for Business. The event will take place in the Innovation Hub at Alder Hey Children's Hospital.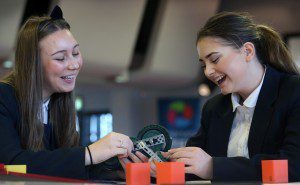 MerseySTEM robotics challenges bring teams of students together from local schools to take part in a full-day event. Teams build their robots in the morning using the Protobot System from Vex Robotics and pit them against each other in the afternoon in a series of matches. All teams are supported by MerseySTEM, collaborating professionals and STEM Ambassadors throughout.
Robotics challenges enable students to understand a variety of design, science and engineering principles and develop leadership and problem solving skills. The events aim to inspire and excite students' interest in robotics and to demonstrate the practical application of mathematics and engineering.
"The robot challenge provides young people with a great chance to have fun working together – whilst at the same time changing their perceptions on science, technology, engineering and mathematics. These young people are our future workforce so it's important that we enthuse them all about these critical subjects and what cooler way to do this than building robots!" – The Edge Festival Director, Kate Willard.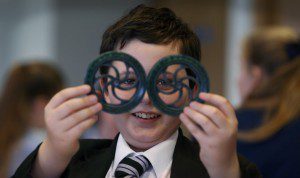 "The robot days give us the opportunity to change perceptions, challenge stereotypes, promote teamwork and provide careers advice to students using real role-models from our city. Robot Wars are nothing new, but whatever you say – robots are cool! The students are always so excited and it's great to see them so passionate about engineering! We can't wait to work with ChargePoint as part of The Edge IFB 2016… this is going to be BIG, not to be missed!"
THIS EVENT IS NOW FULLY BOOKED!
MerseySTEM have more Robotics Challenges coming soon, keep visiting our events page… book your school group for The Big Bang North West 2016!

Images by Gareth Jones Photography & MerseySTEM – ©MerseySTEM
CLICK TO BOOK YOUR SCHOOL GROUP…
YOU DON'T WANT YOUR SCHOOL TO MISS THIS!
« Back To News