April 06th 2016
HRH Princess Royal opens Liverpool Wastewater Treatment Works
On the 5th of April 2016, MerseySTEM were honoured to be invited to the opening of the Liverpool Wastewater Treatment Works alongside Her Royal Highness, The Princess Royal.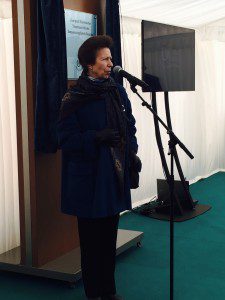 United Utilities Chairman, John McAdam and Chief Executive Officer, Steve Mogford headed the prestigious event which included a reception, a ferry trip around Liverpool Docks and a tour of the facility, culminating with The Princess Royal's opening speech and plaque unveiling.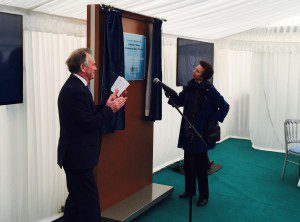 The new £200 million extension at Liverpool Wastewater Treatment Works will keep the Mersey clean for generations to come. The new plant at Wellington Dock will serve around 600,000 people, taking away their sewage and treating it to the highest standards, before returning it to the river.
Work started in autumn 2011 on the extension to the existing treatment works at neighbouring Sandon Dock. The project will continue to improve the quality of the water in the river, something which originally began in the 1980s, when it was heavily polluted and named as the dirtiest in Europe.
Since then, millions of pounds has been spent on the construction of a huge 29km sewer from Crosby to Speke, which carries the city's wastewater to Sandon Dock, which opened in 1989. Before then, 26 outfalls would regularly send sewage into the Mersey. Now, salmon and trout live in the river and it's a much cleaner environment for the people who work or play on its waters.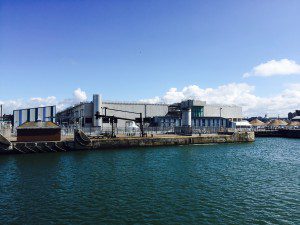 A clean River Mersey has also played a huge role in the regeneration of Liverpool's economy, helping to attract tourists and businesses to the city's waterfront. The project is part of the £3.6 billion being invested by United Utilities across the North West from 2010 – 2015 to improve the water quality and the environment.
Lorne Large, United Utilities Principal Project Manager, said: "It's a state-of-the-art works and something Liverpool can be proud of. The River Mersey is in safe hands."
Click here for further information…
THE BIG BANG NORTH WEST 2016!
Booking is now OPEN! You can choose to attend the morning or afternoon session. National Science + Engineering Competition entrants will need to book a morning slot as you will need to attend the whole day.
CLICK TO BOOK YOUR SCHOOL GROUP…
YOU DON'T WANT YOUR SCHOOL TO MISS THIS!
ENTER THE NATIONAL SCIENCE + ENGINEERING COMPETITION HERE!
The closing date for projects to be entered is 6 May 2016
Places are limited, please register your projects and book your place as soon as possible.
« Back To News