April 29th 2016
GETRAG Ford Bring Your Daughter to Work Day: MerseySTEM Robotics Challenge
On the 28th of April 2016 GETRAG Ford Halewood hosted their Bring Your Daughter to Work Day. The event was a huge success and Team MerseySTEM were on hand to host a father/daughter Robotics Challenge. As a surprise bonus, MerseySTEM Managing Director Michelle Dow took part with her Dad!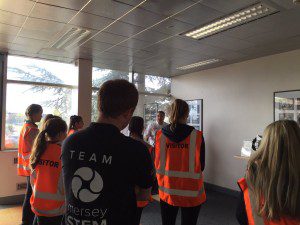 The GETRAG Ford Bring Your Daughter to Work Day celebrated girls in STEM and promoted women in engineering. Employees daughters were introduced to the processes used by GETRAG Ford along with the factory production systems for their manual and automated transmissions.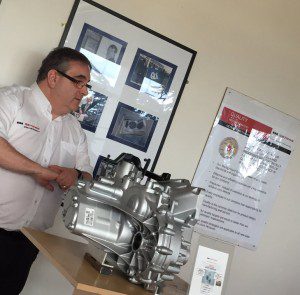 The day began with a hearty breakfast for all, followed by a factory tour and talk. The girls enjoyed the opportunity to have 'a day in the life' of their fathers and experience the mechanics of their work, as did Team MerseySTEM!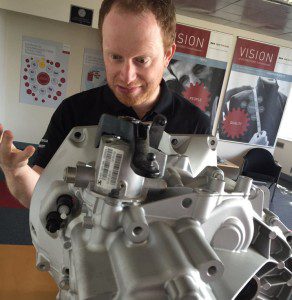 In the afternoon MerseySTEM gave fathers and daughters the chance to get hands-on and test their engineering skills by building bots.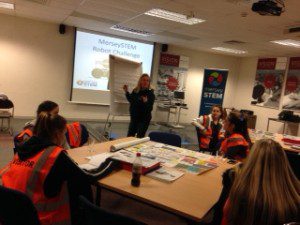 After an introduction to robotics and our Vex Robotic kits, the teams set to work – there's nothing quite like a robot war!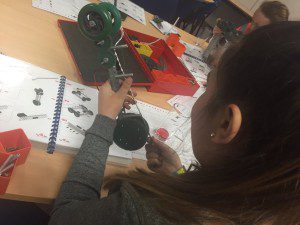 It was a battle royal in the arena but thankfully there were no family feuds, just fun!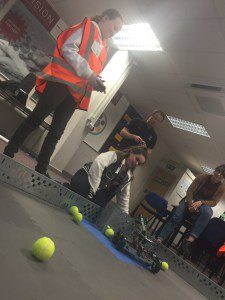 What better way to encourage girls in STEM than to experience it hands-on with a parent role model?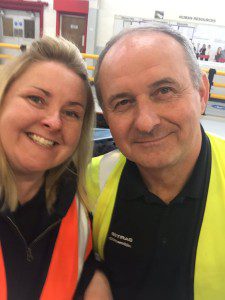 Speaking of family… here's MerseySTEM's Managing Director at GETRAG Ford with her father. "My dad is amazing! He showed me how to be dedicated, smart & brave. I was never told no you can't because you're a girl!" An inspiration, like all of the fathers taking part.
Congratulations to GETRAG Ford Halewood for a STEM-sational day!
THE BIG BANG NORTH WEST 2016 IS COMING:
Don't let your school miss out!
Click here to book…
Sponsors & Exhibitors: Play your part in The Big Bang North West!
Follow MerseySTEM on Twitter here
Follow The Big Bang North West on Twitter here
Like MerseySTEM on Facebook
« Back To News