April 25th 2016
Schools: RHS Rocket Science – Planted your seeds? Share your photos!
We are so excited about The Royal Horticutural Society's Rocket Science project! Thousands of schools across the country have planted their 'Seeds from Space' and are waiting with bated breath for their first shoots!
Here's our first photo. Share yours with us & The RHS via the tags below…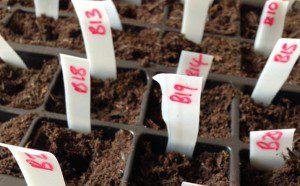 Royal Horticultural Society Rocket Science Project – Growing Space Seeds!
On the 2nd of September 2015, the Royal Horticultural Society 'Rocket Science' seeds were successfully launched into space. The seeds departed from Baikonur, Kazakhstan and after several months on board the International Space Station with astronauts including Commander Kelly and Major Tim Peake, the seeds successfully landed back in the Pacific Ocean with the Soyuz crew.
Next, they were packaged up with identical seeds that have stayed on earth and shipped to participating schools to grow and compare. Pupils have numerous fun and inspiring activities to look forward to!
Team MerseySTEM are taking part, are you?
Don't forget to post your photographs on Twitter. Tag us @MerseySTEM along with @RHSSchools & #RocketScience, we'd love to share how our local schools are getting on!
Astronaut Tim Peake sent a special message from the ISS for those taking part:

THE BIG BANG NORTH WEST 2016 IS COMING:
Don't let your school miss out!
Click here to book…
Follow MerseySTEM on Twitter here
Follow The Big Bang North West on Twitter here
Like MerseySTEM on Facebook
« Back To News