July 01st 2016
The Big Bang UK Young Scientists & Engineers Competition: Competitors & Projects
The Big Bang UK Young Scientists & Engineers Competition (formerly the National Science + Engineering Competition) is a national competition for young people to showcase their impressive science, technology, engineering and maths (STEM) projects and to reward and recognise their achievements. It is open to UK residents in full-time education or training.
The semi-finals for this competition will take place at The Big Bang North West 2016 and we have a plethora of prodigious pupil projects for our judges.
Take a look at our entries, inspirational & amazing!
Sandbach High School & Sixth Form College
Biosensor Device and App
Nicole Nuttall
Bridget Rose
Eco-Globe Shopping Mall of the Future
Millie Cullen
Amelia Paton
Sarah Williams
Bus Shelters
Georgia Egerton
Megan Brooks
The Great Barrier Reef
Education Model
Lucy Gregg
Lois Sourbutts
Alex Dale
Pencil Case of the Future
Amy Barker
Elif Aktan
Natural Skincare Remedies
Imogen Dowell
Jennifer Sutherland
Incinerators and Greenhouses
Matilda Richards
St John Plessington Catholic College
Who Dunnit?
Cordilea Bloxham
Joanna Fallon
Ruby Larsen
Dylan Lindor
Camron Pierce
Alyx Williams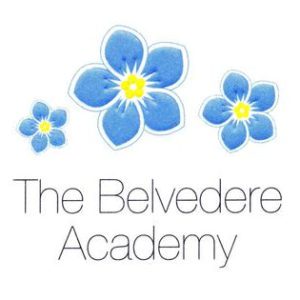 The Belvedere Academy
3D Printing – H2GO
Maria Bristow
Hope Thurgood
Sarah Hoey
Amaia Hemmings
Hannah Hagen
Gabrielle Mcloughlin-Cleverly
St Julie's Catholic High School
UV Investigations
Sheifa Saki
Catherine Mairs
Emily Toolan
Molly Owen
Ava Quirk
Hannah Gibney
Queen's Park High School
Train a Snail
Joshua Greenwood
Tyler Gordon
James Fawcett
Finlay Jaworski
Joseph Smith
Adam Thomas
How light intensity effects plant growth
Rory Jones
Ben Barker
Anusha Kommuru
Kiara Parlevliet
Kamila Glowacka
Caitlin Henderson
Future Tech Studio School
FTSS Weather Station
Joseph Burden
Chloe Hodges
Emily Gennis
Tyler Armfield
Lewis Schofield
Lewis Warburton
Clinoptilolite Manual Handling
Simone Wilson
Raussell-Vince Mendingo
Thomas Yates
Gareth Daintith
Notre Dame Catholic College
In The Eye Of The Future
Amarra Mossman
Christina Leong
Catching Drugs Cheats
Shambriththa Umarajan
A look at hydroponics as a possible solution to the world's growing food crisis
Nathan Bradbury
Zoe Bradbury
Aiden Brookes-Smith
Holly Lodge Girls' College
Understanding the BRCA Gene
Sian Cross
Olivia Campbell
Non disjunction of chromosomes stop frame animation
Ellie Vallis
Libbie Challis
Osmosis in Blood Cells
Amelia Egde
Understanding Huntington's Disease
Kacey O'Brien
Exploring human reproduction using a candy uterus!
Thea Corrigan
Charlotte Ryan
Alderley Edge School for Girls
Level monitoring in Effluent Tanks
Holly Bennett
Hala Kawa
Gwyneth Spence
Emily Moylan
Eco Hotel
Aditi Chandana
Madi Ashurst
Imogen Hughes
Lucy Ferris
Sophie Kay
Maggie Khoryati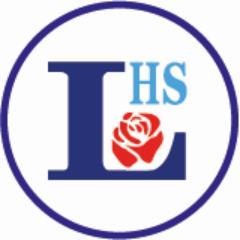 Literland High School
Should energy drinks be banned in our school?
Curtis Winter
Katie Byrne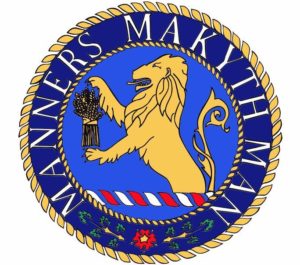 Urmston Grammar School
Skate Park 'n' Ride
George Courtney
Ella Kenny
Emily Greaves
Nick Kalathas
Vanessa Carter
Katie Southern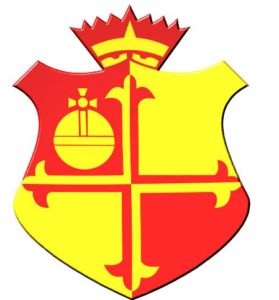 Christ The King Catholic High School
Hover into the Future
Paul Motyka
iExercise
Joseph Kershaw
Megan Morrell
Cats Are Talking
Samuel McDonald
Lancaster Girls' Grammar School
The Aeronauticals
Emily Lavander
Rebecca Argall
Flo Holdsworth
Amelia Garnett
Girls Fast and Furious
Raya McGeer
Eleni Troughton
Laura Mann
Lancaster Speed Hounds
Ellen Aston
Emma Chandler
Robyn Lund
Fast Cats
Bella Leong-Smith
Olivia Kilburn
Jasmine Patel
Jemima Pomfret
Green Forest Sports
Rhiann Bevan
Rebecca Ward
Amy Wardle
Liddy Osmond
Tamsin Wood
Ayshah Mehtajee
The Thomas Adams School
Does sleep affect test results?
Katie Brownson
Alternatives to Antibiotics
Amber Coxill
Phillipa Greenwood
Abbie Threadgold
How can we save the planet?
Boo Hobbs
Eve Coburn
How to make alcohol more palatable
Matthew Newell
Tom Watts
Tian Purvis
Robin Broad
Can we create a new impact protection?
Ollie Kinson
Max Chesters
Euan Berube
Good luck to all of our competitors!
The Big Bang UK Young Scientists & Engineers Competition: Meet the Judges!
The Big Bang UK Young Scientists & Engineers Competition: Award Sponsors
The Big Bang North West is sponsored by AstraZeneca

AMAZING NEWS! THE BIG BANG NORTH WEST IS NOW FULLY BOOKED!
If you were hoping to book, DON'T PANIC!
Contact [email protected] to be added to our waiting list.
« Back To News