August 06th 2018
Bored in the Summer Holidays? Join the Holiday Makers!
This summer, the Year of Engineering is encouraging children across the country to get making and inventing and to have fun over the holidays!
The Holiday Makers is a brand new hub packed with fun activities and challenges that will help to entertain and inspire your children, keeping their minds sharp all summer long.
From weekly one-of-a-kind challenges and prizes from partners like the Science Museum and the RAF, to activities and events, The Holiday Makers has everything your kids need to engineer the perfect summer.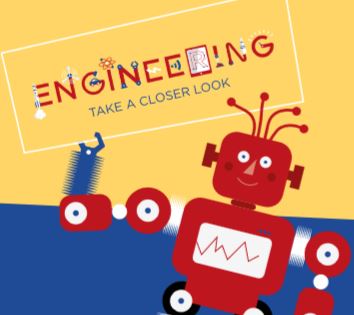 You can download your own progress journal and this week's challenge is to invent a desert island contraption to WIN coding goodies!
All About STEM & Big Bang North West: Official supporter of the Year of Engineering 2018
Find out more about the Year of Engineering
The Big Bang North West 2018: 7000 school children celebrate STEM!
Metro Mayor Opens Big Bang Competition Awards Ceremony – Winners Announced!
Big Bang North West & AstraZeneca celebrate 5 years of STEM inspiration for schools!
The Big Bang North West 2018: Your AMAZING Feedback!
The Big Bang North West 2018: Official Gallery
The Big Bang North West 2018: LIVE Twitter Gallery
The Big Bang North West 2018: Big Bang UK Competition Projects
The Big Bang North West 2018: Behind the Scenes
Follow All About STEM on Twitter here
Like All About STEM on Facebook
Follow The Big Bang North West on Twitter here
Like The Big Bang North West on Facebook
« Back To News