July 13th 2018
The Big Bang North West 2018: 7000 school children celebrate STEM!
On the 10th of July 2018, The Big Bang North West hit The Exhibition Centre Liverpool and thousands of young people from across the region enjoyed exciting exhibits, sensational shows and ingenious innovation while celebrating STEM!
The Big Bang North West is sponsored by AstraZeneca and part of a programme led by EngineeringUK which brings Science, Technology, Engineering and Maths to life! Big Bang events enable young people to discover the exhilarating and rewarding STEM based careers available in their local area via fun, hands-on activities. Adding to the excitement, the event hosted the semi-final of The Big Bang UK Young Scientists & Engineers Competition.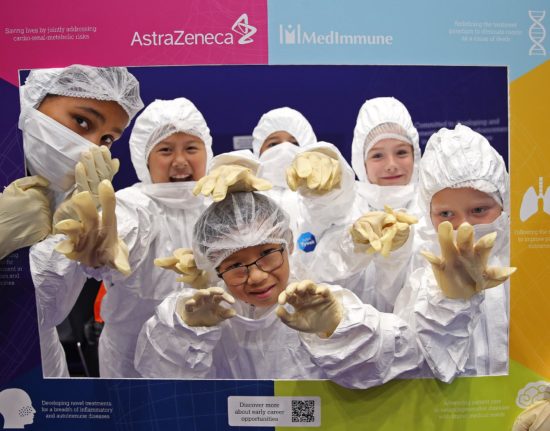 Visitors to the event held fire in their hands, performed with celebrities, fished for viruses, rode a mechanical horse, immersed themselves in virtual reality and enjoyed explosive science shows, gadgets, slime, robots, coding and more – there was even a balloon that flew into space!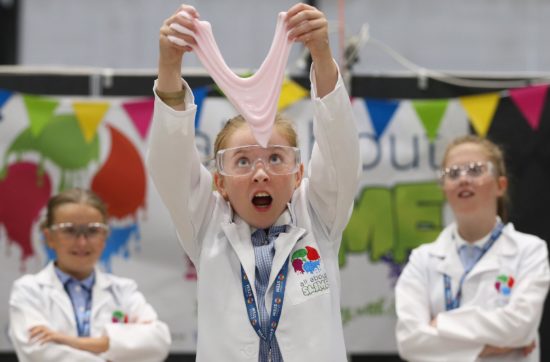 TV's Science Adventurer, Huw James, demonstrated how to survive the outdoors.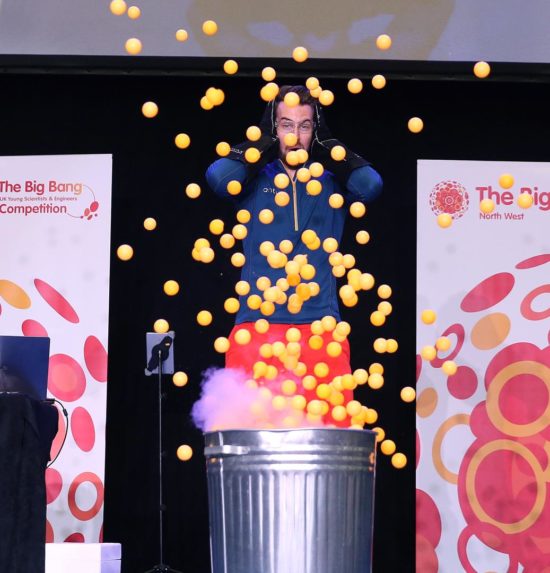 Attendees learned how to protect themselves from the elements, survival techniques and how to forage for food… there were plenty of volunteers when it came to munching on bugs!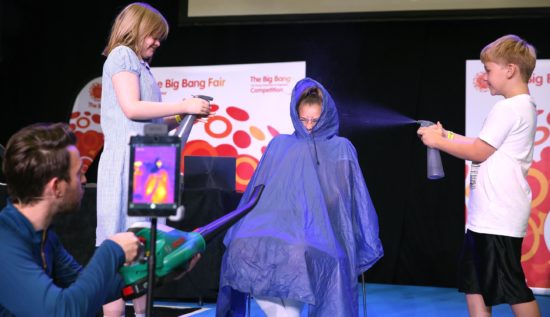 Mad Science demonstrated centrifugal force by flipping fluid and not a drop fell!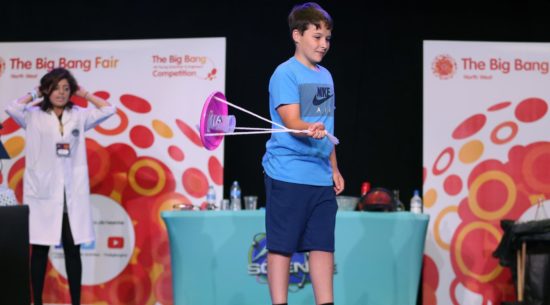 They created genies named Steaming Steve & Frothy Freda, magically turned water to Ribena and lit the arena with their explosive reactions!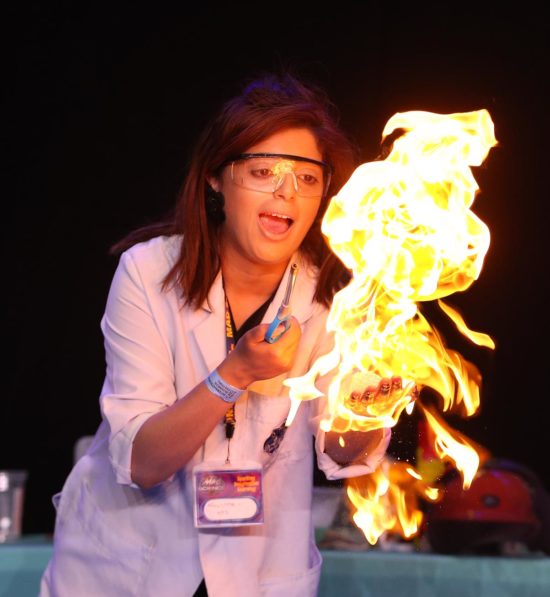 The Human Guinea Pig turned heads (and stomachs) with tales of his own medical treatments.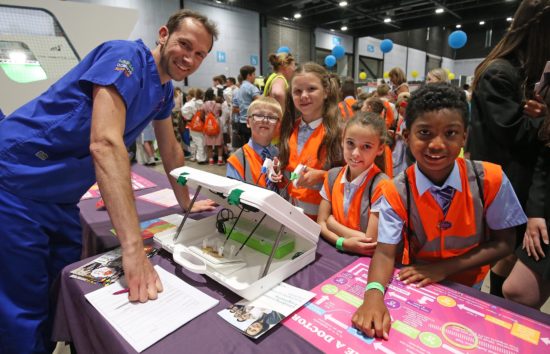 He wowed students with tricks using terrific new technologies, scanned eyeballs with iPhone's and more. If you've ever wanted to touch medical machinery in hospital but weren't allowed, with Tom, you can!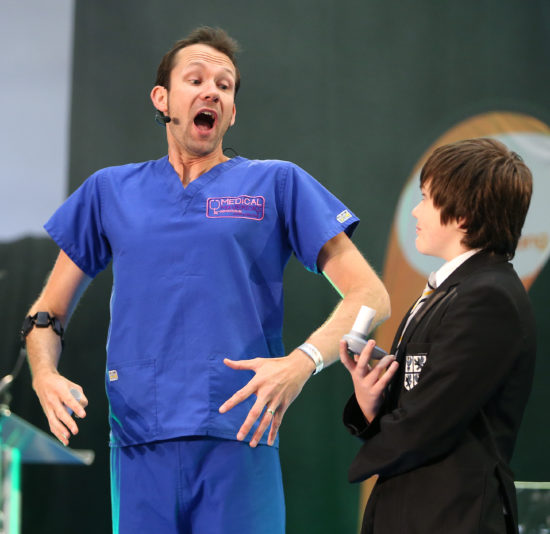 This year the event also featured companies from TV and film.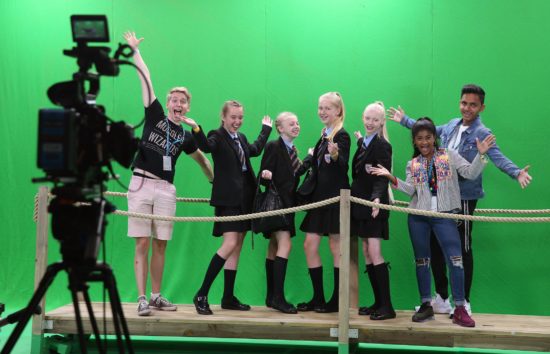 Students learned about careers in production, visual effects, make-up and green screen technology with Lime Pictures, ITV and dock10. There were gasps from the crowd when the stars of Hollyoaks and presenters from ITV entered the arena!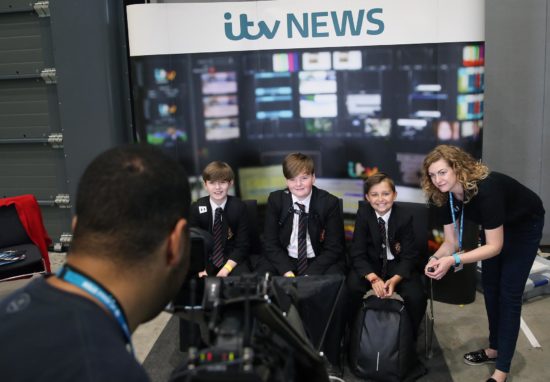 It's not every day you can say you acted in Hollyoaks village with celebrities on a school trip.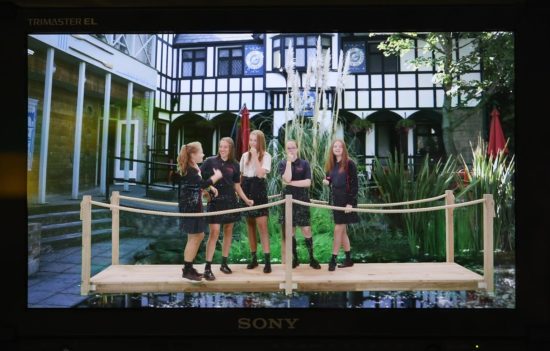 AstraZeneca returned to The Big Bang North West for their fifth year as Headline Sponsor and were excited to be a part of it.
Simon Willocks, Director Engineering, Facilities & SHE at AstraZeneca said: "AstraZeneca were once again very proud to have been headline sponsors for such an inspiring and rewarding event, supported by over 40 AstraZeneca STEM Ambassadors from the Northwest sites of Liverpool, Macclesfield and Alderley Park, the team enthusiastically demonstrated interactive activities, linking STEM subjects to real careers opportunities at AstraZeneca which contribute to the development and manufacture of life changing medicines for an array of therapeutic areas.
Like many of the other exhibitors and supporters of the event – the AZ Team ended the day feeling exhausted, but equally rewarded knowing that they will have helped to inspire a countless number of students to progress a very rewarding career within STEM.
Congratulations to all involved – a fantastic event !"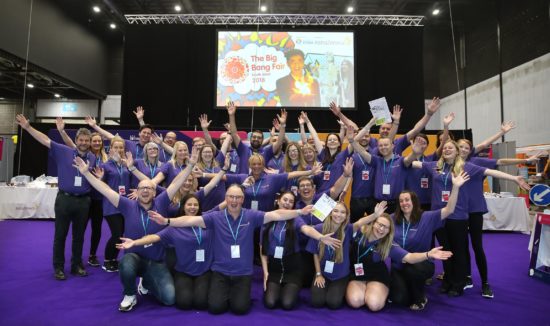 AstraZeneca offered an inspiring selection of experiences and activities including augmented reality, thermography, ultrasonics and 'Beat the Raptor!' Visitors packed their stand to experiment and explore the health and medical exhibits, learning more about lifesaving medicines and vaccines. There was also the chance to 'suit up' and meet real scientists, technicians and engineers!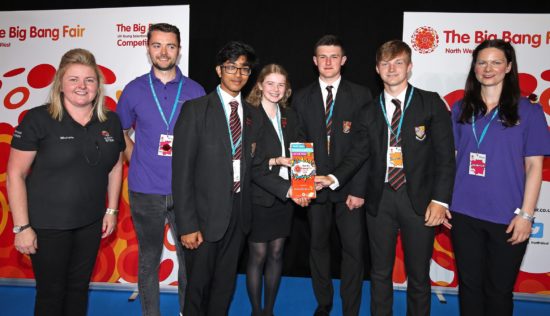 Along with The Big Bang North West, AstraZeneca also sponsored The Big Bang UK Young Scientists & Engineers Competition. Competitors presented their projects with the opportunity to win Inspiration Awards from supporting sponsors or a place in the National Finals at the Big Bang Fair in Birmingham.
The awards ceremony was opened by All About STEM, Managing Director, Michelle Dow and Metro Mayor for the Liverpool City Region, Steve Rotheram.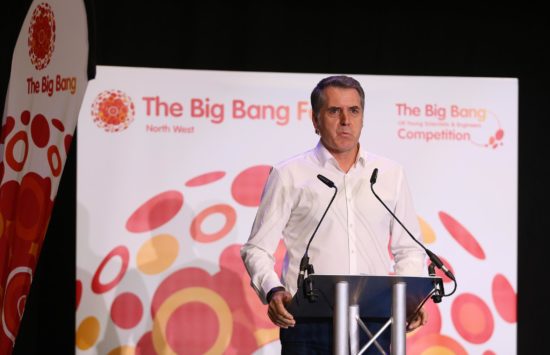 As guest of honour, the Metro Mayor toured the event, talked about his passion for STEM and gave a motivational and inspirational address.
"All About STEM are doing amazing work with schools… STEM will enable the fourth industrial revolution, a digital gateway to our future!"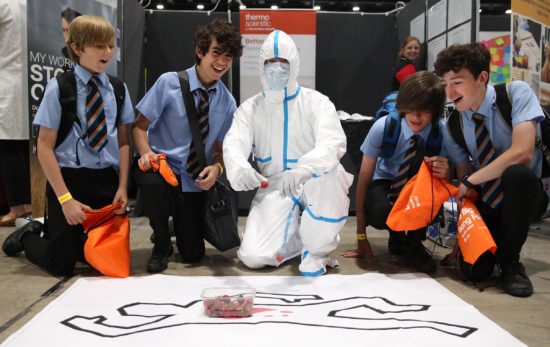 The Big Bang North West was sponsored and supported by leaders in the field including AstraZeneca, Unilever, Air Products, Shaping Futures, ScottishPower, The Royal Air Force, hi-impact, Health Education England (North West) and more. So many amazing organisations dedicated to supporting schools and STEM.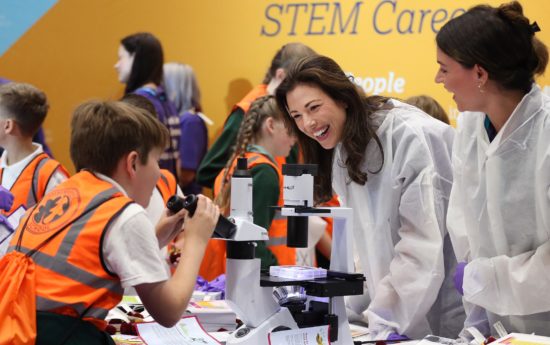 Creative education consultancy and official media partner hi-impact filmed throughout the day to create an online immersive experience of the whole event.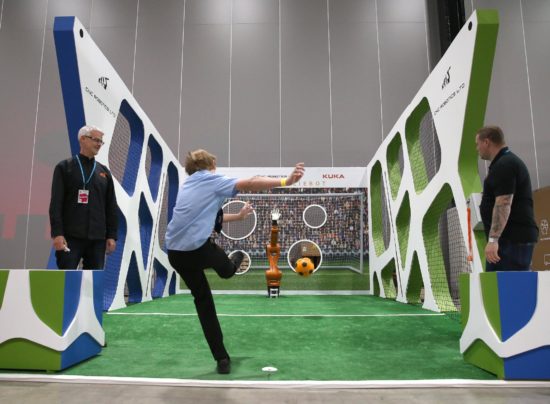 In a first for The Big Bang North West, event organisers All About STEM showcased a stand ran solely by young students – All About SLIME! The girls are part of All About STEM's team of 'mini-STEMers' and with support from St Thomas C of E Primary School, Silverberg Opticians & Unilever, they created glorious, glittery goop throughout the day!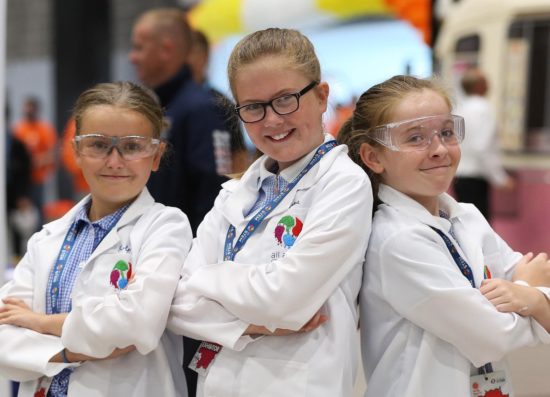 All About STEM, are well known for doing incredible things to promote Science, Technology, Engineering and Maths in schools, business, the community & beyond. After running The Big Bang North West for five years, popularity has multiplied, leading the team to move the event to the new Exhibition Centre on Liverpool's iconic waterfront in 2016, double the arena floor for 2017 and increase capacity in 2018. This has been their biggest and best event yet!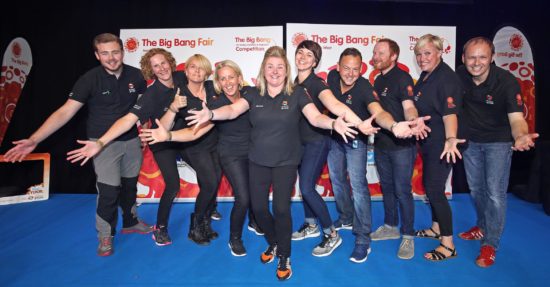 All About STEM Managing Director, Michelle Dow said: "Real companies, with real opportunities, face-to-face with thousands of young people from right across the North West! The Big Bang North West makes a huge impact on the future economic success of our local region by providing a direct link between schools and businesses year after year. Our event is about plugging the skills gap and ensuring that our children are ready, appropriately qualified and skilled, to take up their place in the rapidly developing jobs landscape in the area. We aim to inspire young people on the day but it's vitally important that we continue the conversation, encouraging our future workforce to consider the STEM careers of tomorrow"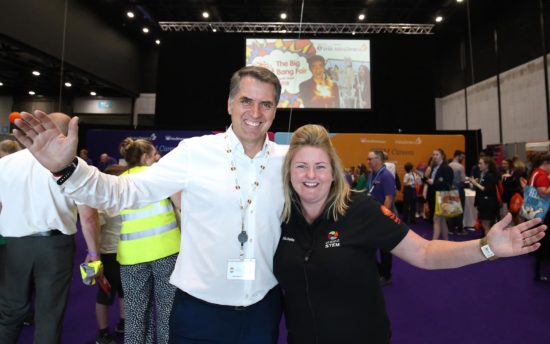 "I would like to personally thank all sponsors, exhibitors, the Metro Mayor, supporters, judges and volunteers; the day could not be possible without this amazing collaboration of people who all want to inspire the next generation of skills experts, together. The ripples from this event are already starting as schools are enquiring about other schemes they can get involved with and new businesses want to help us shine the spotlight on our fantastic region. We can't wait to bring Big Bang back in 2019 – get in touch if you can play a part."
It was 'trending' on Twitter too… it really was the greatest show!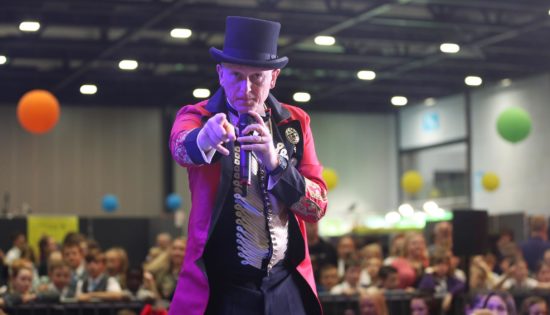 Relive the Big Bang North West 2018 in pictures…

The Big Bang North West 2018: 7000 school children celebrate STEM!
Metro Mayor Opens Big Bang Competition Awards Ceremony – Winners Announced!
Big Bang North West & AstraZeneca celebrate 5 years of STEM inspiration for schools!
The Big Bang North West 2018: Your AMAZING Feedback!
The Big Bang North West 2018: Official Gallery
The Big Bang North West 2018: LIVE Twitter Gallery
The Big Bang North West 2018: Big Bang UK Competition Projects
The Big Bang North West 2018: Behind the Scenes
Follow All About STEM on Twitter here
Like All About STEM on Facebook
Follow The Big Bang North West on Twitter here
Like The Big Bang North West on Facebook
Photography Gareth Jones
Images © Big Bang North West
« Back To News