June 19th 2019
Big Bang North West 2019: Our Platinum Sponsor – The Royal Air Force!
Fantastic news! The Royal Air Force are returning to The Big Bang North West 2019 as our Platinum Sponsor.
"The Royal Air Force is proud to sponsor The Big Bang North West. We want to inspire future generations of innovators, aviators and engineers who will take our Service and Nation to new heights of achievement."
The RAF Youth and STEM Team will be providing exciting and competitive hands-on activities that will test your skill in coding sphero robots and challenge your ability to form a rivet that can withstand 80kgs of pressure!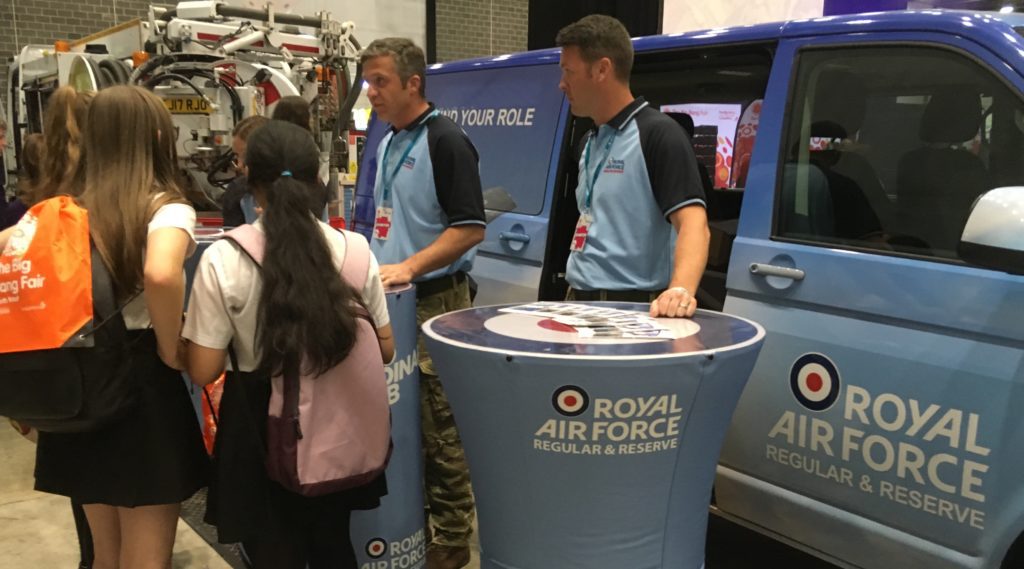 The Royal Air Force & STEM
"We are focused on the development of programmes that aim to improve awareness and understanding of science, technology, engineering and mathematics (STEM) amongst young adults across the whole of the UK. Our intent is to engage fully with the national drive to promote STEM, to provide early careers engagement and to inspire the next generation. In order to do this, we offer a range of different ways for people to get involved, including:
• Hands on STEM activity days
• Week long residential visits at a number of RAF bases across the UK (which upon completion of you will receive a British Science Association Silver CREST Award and Industrial Cadet Certificate)
• A travelling road show
• A team of dedicated volunteer STEM Ambassadors that are available to deliver presentations
• A close relationship with the Air Cadets and other uniformed organisations, including our new scout badge
The reason for this is that the UK Labour Market is facing major STEM skills recruitment shortages. It is expected that in the year 2020 there will be a shortage of 2.2 million engineers, so it is crucial that we work to eradicate the stigma surrounding careers in this field. Our key message is that regardless of gender, ethnicity, or socio-economic background, there are opportunities for careers in STEM fields if you want it and work hard for it."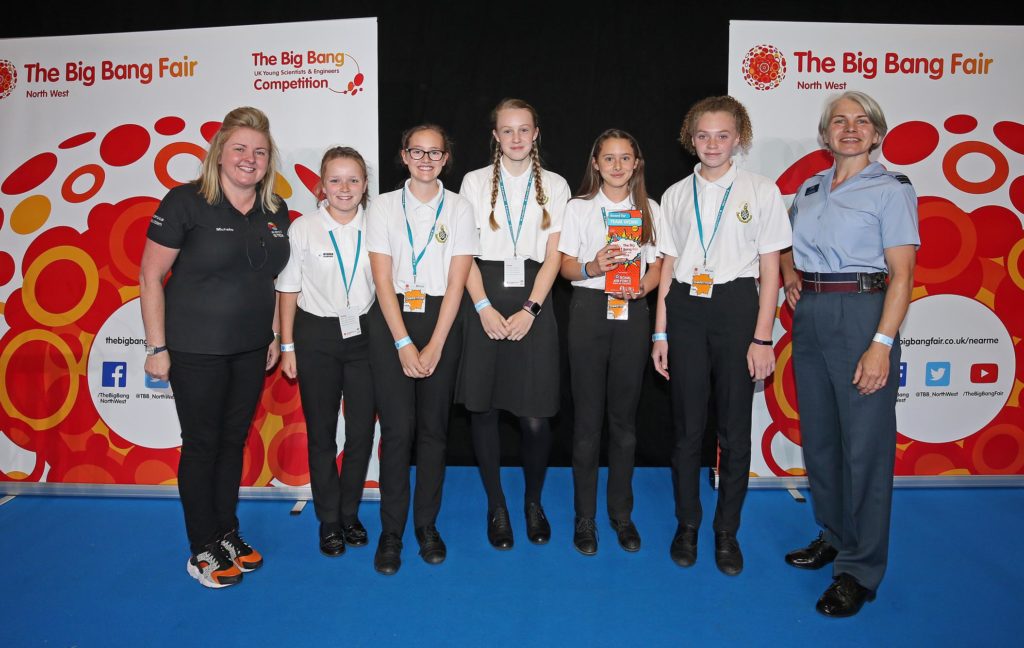 In addition to their Platinum support & awesome activities, The Royal Air Force will also be generously sponsoring our Award for Team Work as part of the Big Bang UK Young Scientists & Engineers Competition.
Follow on Twitter @rafyouthengage
Royal Air Force website

The Big Bang North West 2019 is going to be our BIGGEST & best event to date!
We're sorry, due to popular demand BBNW is now FULLY BOOKED but we are still open for Big Bang UK Competition entrants.
The Big Bang North West 2019: FULLY BOOKED!
Big Bang North West: New Headline Sponsor – Unilever!
Enter The Big Bang UK Young Scientists & Engineers Competition
Metro Mayor Opens Big Bang Competition Awards Ceremony 2018
The Big Bang North West 2018: Your AMAZING Feedback!
The Big Bang North West 2018: Official Gallery
Follow All About STEM on Twitter here
Like All About STEM on Facebook
Follow The Big Bang North West on Twitter here
Like The Big Bang North West on Facebook
« Back To News