November 08th 2019
Global Entrepreneurship Week: STEM Learning & CREST Resources
Celebrate Global Entrepreneurship Week with an Enterprise Day or STEM session using fantastic resources from CREST & STEM Learning!
During #GEW19, thousands of events and competitions in 170 countries encourage millions to engage in entrepreneurial activity & it all begins on the 18th of November!
Below you can find activities & projects that will inspire your students to think about or create their own school business. Take a look & get involved…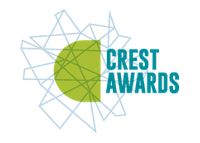 CREST is a scheme that inspires young people to think and behave like scientists and engineers. There are many ways to run CREST with your students and so many fantastic activities.
Cheesy Challenge
Recycle Reuse
Practical Action – Yummy Yoghurt Maker
Home Entertainment Cabinet
What Makes Bread Rise?
Make your own Fizzy Drink
Bath Bomb Challenge
Make a Wooden Pendant
Make your own Toothpaste

Design Your Own Disco Light
How Steady is your Hand?
The Ultimate Pizza Box
Make & Test Ceramic Jewellery
Make your own Lipstick
Make your own Tea Bag
Make a Speaker System
Clean Growth
Make a Skateboard
The Perfect Colour Lipstick
Design the Ultimate Toothbrush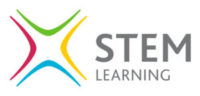 STEM Learning have CPD, ideas & an enormous library of resources and activities, click here for more.
Enterprise – This Nuffield Working with Science unit shows students how to plan, fund, carry out and complete their own enterprise to make money.
Setting Up
This activity helps learners begin to consider some issues involved in setting up their own business by making an initial, outline, mathematical model of the costs involved in setting up a business.
Enterprise Trading Game
Video – BP Oil Trading Game
Encouraging Creativity & Business Acumen
CREST Awards help students to tackle science with an investigative approach. This case study describes how Graham School incorporated CREST awards into the Year 9 design technology provision.
Students designed new products, planned their business & marketing.
Fishy Business
Design a sea-life attraction and consider build, budget, safety, service & costs.
Sandy Seeds
Aimed at primary level, this resource introduces ways in which local communities in Bangladesh successfully grow enough pumpkins for themselves and to sell to provide an income.
Your class could start their own seed sales…
Design a Keyring Smartphone Stand
This resource uses Fusion 360 to design and model a keyring stand for a smartphone. Students use simple sketching tools to either create their own design, or use the sample tutorial provided.

Follow All About STEM on Twitter here
Like All About STEM on Facebook
Follow The Big Bang North West on Twitter here
Like The Big Bang North West on Facebook«
« Back To News