February 07th 2020
Big Bang North West 2020 Exhibitor Hacks: Plan Your Stand
So you've decided to join the Big Bang North West party! Now what? Panic?
Yes, many thousands of the North West's young people will be excited and expectant for you to bring something to inspire them so we understand it might be a little intimidating. Here's our checklist to help you plan your stand.
1. Why are you coming?
Take a moment to think what it is you want to get out of the day. We are here to support not just the young people of our region but also the businesses who are committed to sharing what they do to inspire them. Whether you are bringing two people or forty, having an understanding of your goals for the day will help focus your activity.
Are you trying to raise awareness of your industry or company to as many young people and teachers as possible?
Are you trying to talk to the students who might want to hear more detail about the path they need to take to work for a company like yours?
Do you need to talk to teachers about programmes you might have for them?
Whatever your reason for attending, communicate that with both your team and us and let that shape the content of your stand.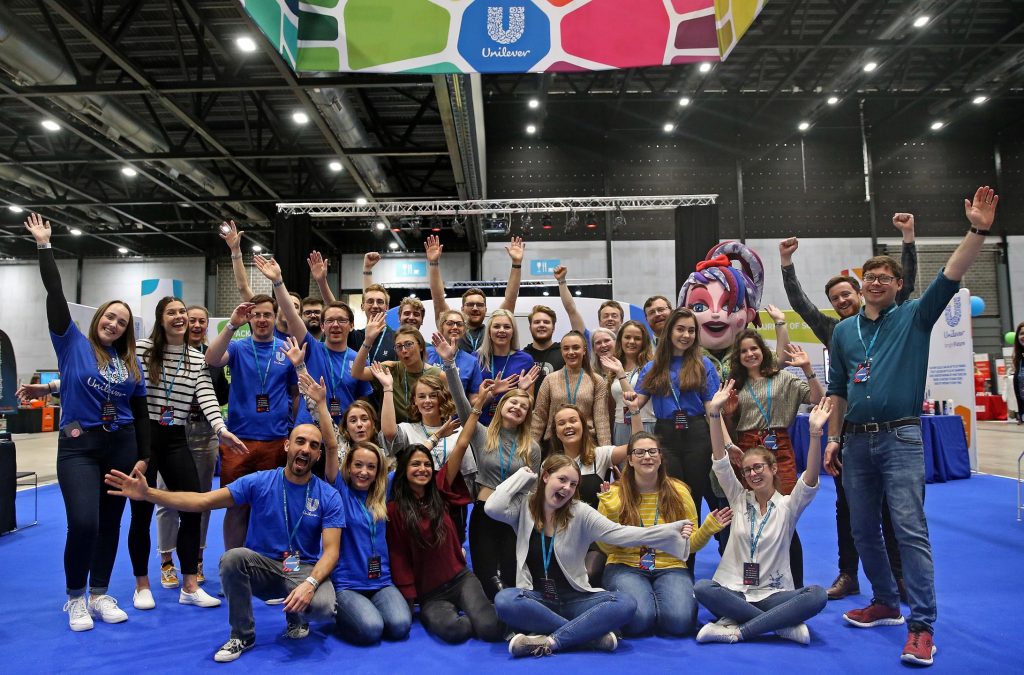 2. Content
The big one! What to do? Don't panic! But it should definitely be inspirational, hands on and like nothing they have ever seen before…wait! I said don't panic! You are the experts in what you do and the students and teachers are there to hear about that. You are the most valuable resource on your stand. How you engage with the audience will be the most critical element to the day's success. Have a team member ushering them to your stand while another is talking. To keep it fresh swap your team roles regularly so you don't become stand zombies.
Don't assume anyone, students and teachers alike, know anything about your sector. Simple language, no acronyms and telling your story of how you ended up working where you do will help give our audience the confidence to ask you more.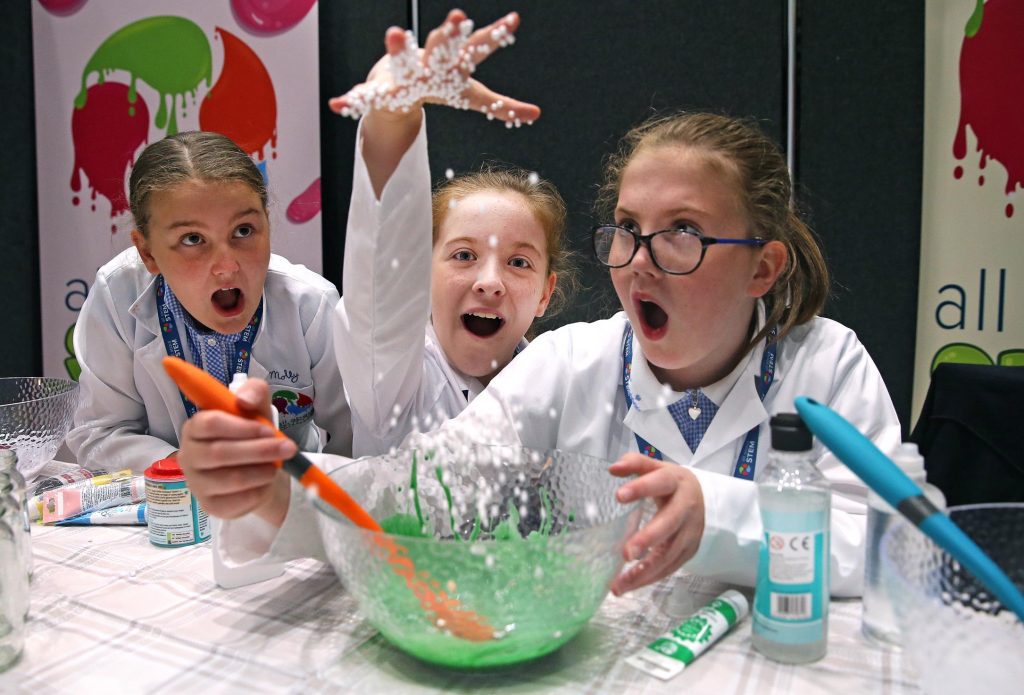 Hands on! It should definitely involve something students can touch, hold, operate, have fun with or be challenged by. Can you bring anything you use day to day? Don't underestimate how simple this might be or just how excited a 13yr old can be at moving coloured water from one test tube to another using a pipette. Can you turn this into a challenge? A timed one? A precision one?
They love free stuff. If you plan to bring anything, bring lots of it! Plan to ration it hour by hour.
Our audience, like the BBNW team, are passionate about the environment. If you plan to bring any single use plastics, be prepared to be called on it. By an 11yr old. You have been warned. (Maybe you could just plan to have a stand that's as environmentally friendly as possible. Thanks, The Earth.)
Oh and PPE. They LOVE a bit of PPE to try on!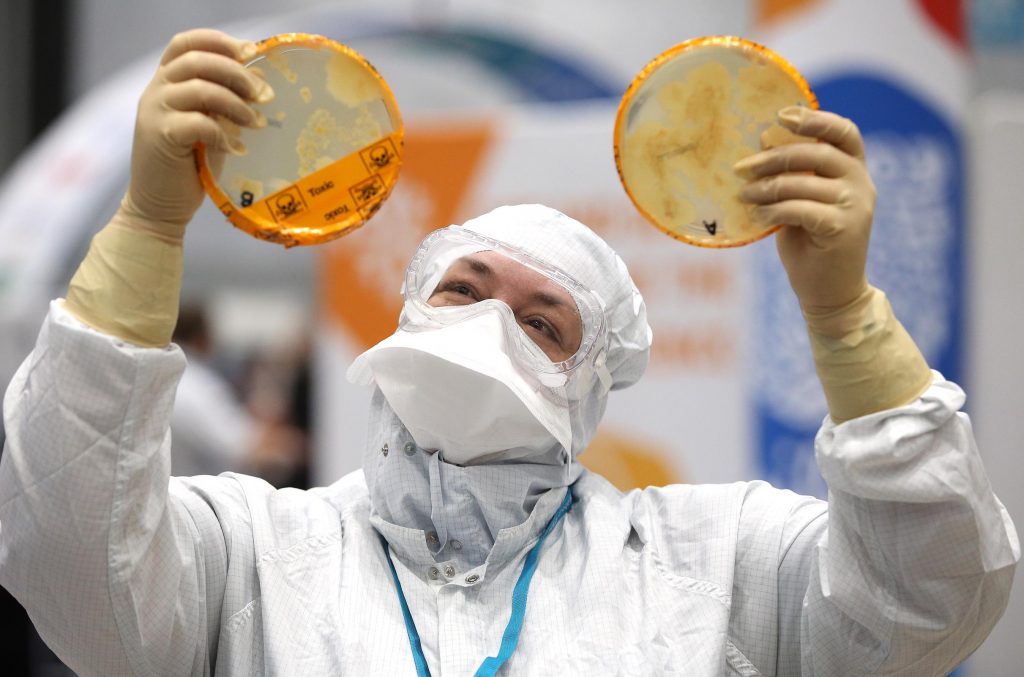 3. How will your stand look?
You will have received the dimensions and furniture list when you booked. But you now have the opportunity to dress it! Think beyond branded table cloths and pull up banners. Our event trends on twitter, how can you capitalise on that? Will you have a selfie station? Do you have a mascot?
Insider tip: Bring Velcro tape/dots to use to decorate your shell scheme. Blu-Tack is a contraband product!!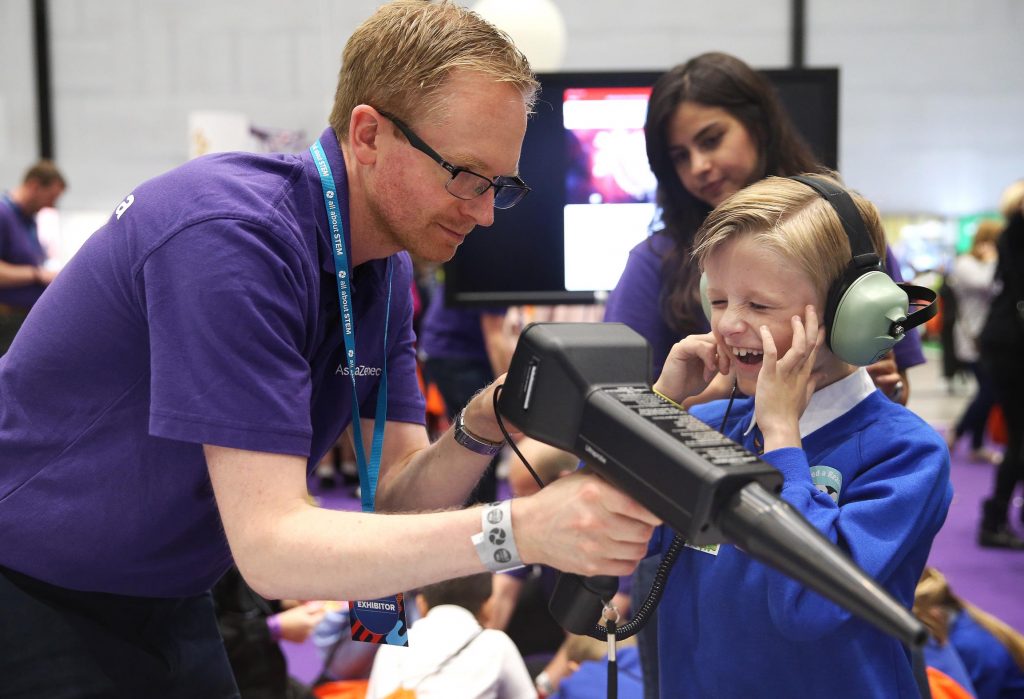 4. Staffing tips
Bring your A-team and some spares! This a fun-filled day from start to finish and you'll be grateful to have some team members to take turns on being on the stand (and do coffee runs!) but there's also lots to see around the fair so send out some spies to get ideas for next year.
Believe us when we say the best you'll get at lunchtime is a bit of a lull, so your stand will need to be staffed all day. There are concessions around the room for you to buy food, but as you won't get a break from us, you'll need to work out breaks as a team.
If you don't have a uniform or any PPE to wear on the day you could consider getting some t-shirts printed. Some of our exhibitors wore t-shirts with 'I'm an engineer' or 'I'm a scientist' on the back. Simple but effective.
Hand sanitiser. There's a reason you never see a teacher without it. Just sayin'.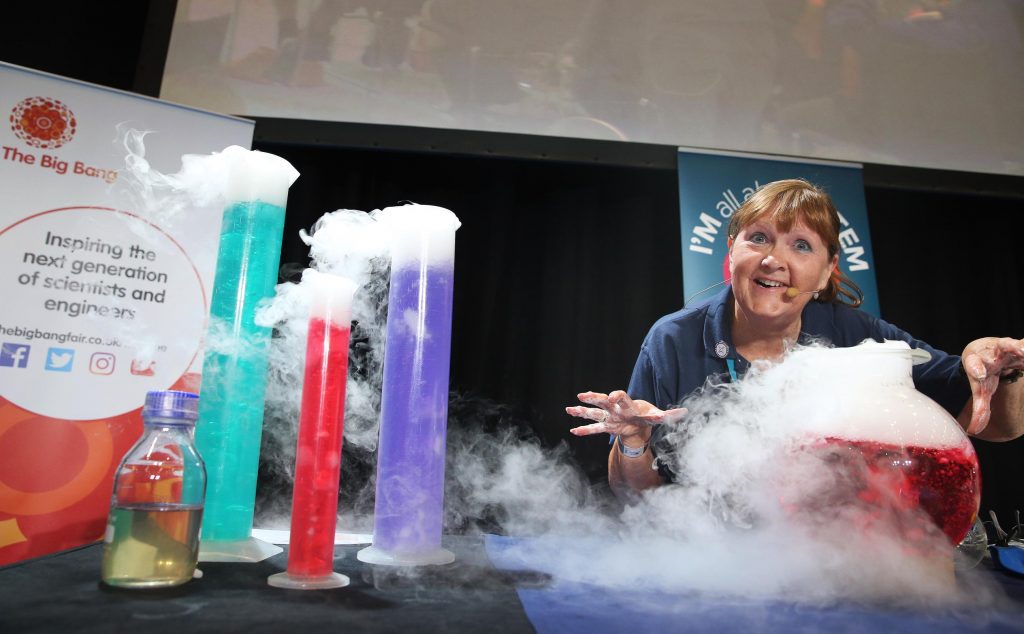 5. Share it! We're already shouting about #BBNW on social media and you can to! We love to share your plans and what you do on the big day so make sure you're following, tagging and #'ing along with us.
We know from feedback that this event can be a real boost for staff as they reconnect with why they got into their career and what about it makes it fun and interesting. We love to hear back from our companies about how they got on and what they learnt from the day.
To recap the essentials:
Decide what your goals for the day are
Bring hands on fun content
Make your stand look exciting
Assemble your crack team of high energy staff
Follow @TBB_Northwest on Twitter
Share the message #BBNW
Really looking forward to seeing you there and if you have any more questions please get in touch!
Laura
[email protected]
The Big Bang North West 2020: Sponsor or Exhibit – Be Inspirational!
Images: Gareth Jones (C) Big Bang North West
« Back To News