April 09th 2020
STEM Club Champions: Online STEM Club Resources
As STEM Club Champions for Merseyside, West Cheshire, Warrington, Chester and West Lancashire, Team All About STEM are excited (and extremely proud) to receive news from our schools about their 'Online STEM Clubs'.
Congratulations & well done to all on continuing to experiment, investigate & explore during this time!
If you have a school online STEM club or are looking to start one, we have numerous links & resources below that can help.
Please remember to tag us @allaboutstem @mcstemhub in any of your activity photos or club updates on twitter or send us an email. We would love to shout about your successes and you can inspire others too!
Online STEM Club Resources:
Who says a STEM club has to run every week?
Who says the same students have to attend each session?
Who says it has to be in school? No-one!

All About STEM's 6 Week STEM Club resources are designed to be flexible. Avalanche, Bath Bombs, Balloon Rockets, Soapy Stress & Take a Deep Breath are all activities that come with full step-by-step instructions and utilise items from home.
These investigations are completely adaptable. They can be a simple short experiment or expanded into research project using the links & discussion topics provided.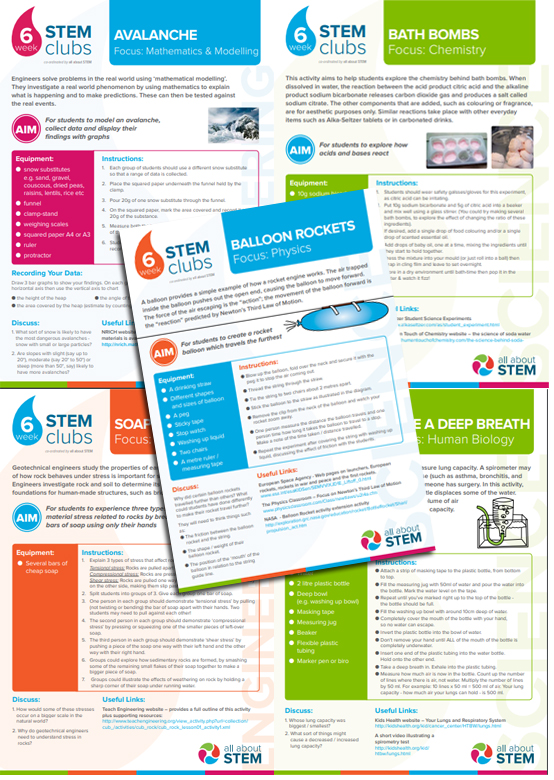 Bonus: To accompany these resources we also have a STEM club planner sheet for teachers & a diary for learners. Teachers can use the planner for any activities (not just those listed here). If students complete all teacher tasks & their STEM Club diary, we can send them a certificate – result!
And there's more: In addition to our activities, we are fortunate to have awesome 6 Week STEM Club ideas provided by the Royal Society of Chemistry, LJMU & Chemistry for All! Here are two of our favourite experiments that are suitable for home learning, you can download the worksheets here. Mmmm… ice cream – yummy!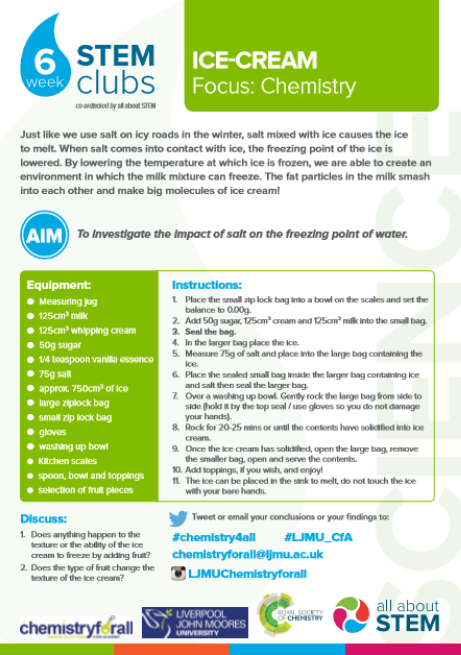 Don't forget: STEM Club projects from STEM Learning are always a must!
They have a vast array of fantastic featured activities that are all fascinating, fun & free to download.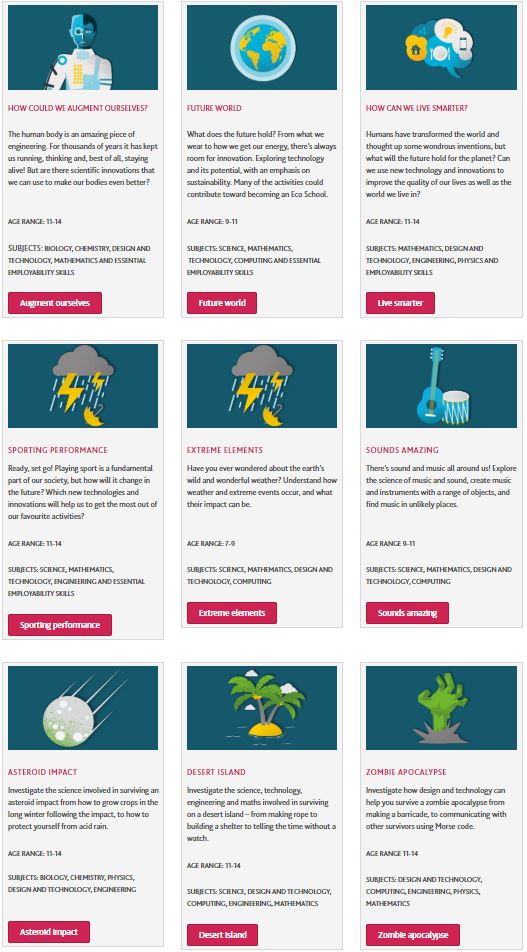 Earn Awards: CREST is a great distance learning opportunity for families and schools!
The CREST Awards scheme is a programme for young people, providing a flexible framework that inspires and engages 5 to 19 year olds.
During a CREST Award project, students take on the roles of scientists, researchers, engineers and designers to pursue their own ideas.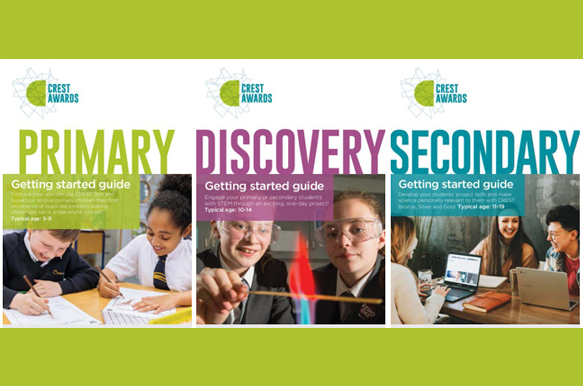 And finally: Introduce a Virtual Role Model!
Download our current STEM Ambassador Spotlights and use them to support activities with young people. Learners can discover more about a STEM professional and their career before trying an activity or challenge.

Teachers can email us student questions too and we'll ask the expert!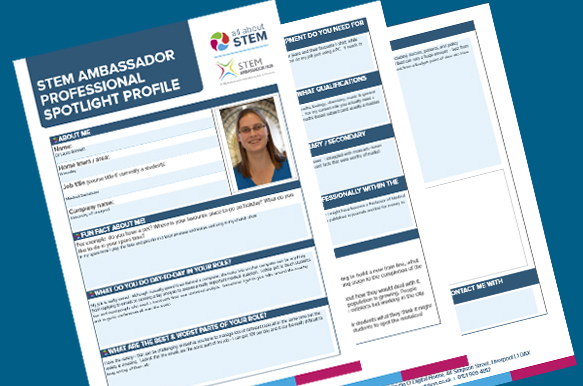 Important: As with any home experiments, it is important that teachers highlight that adult supervision is required when sharing these resources.
STEM activities can be a great way to bring families together
– everyone can have a go, learn, be safe and have fun!
More STEM Club News & Resources

Tag us @AllAboutSTEM @MCSTEMHub

All About STEM works on lots of exciting STEM projects. As part of the STEM Learning family, we manage the STEM Ambassador Hub in Merseyside, Cheshire and Warrington, working closely with the regional Science Learning Partnerships in Merseyside and Warrington and Cheshire and Stockport. Follow STEM Ambassador Hub Merseyside & Cheshire on Twitter .
Follow All About STEM on Twitter here
Like All About STEM on Facebook
« Back To News