June 04th 2020
ASK About Apprenticeships: Online – Digital Programme
Amazing Apprenticeships have been working hard to ensure that the ASK Programme is best placed to carry on helping and supporting students during this challenging time.
Discover the new digital ASK Programme via their free ASK brochure, which walks you through the resources and support available.

Here's an overview of what's on offer!
What support is available through the remote ASK programme?
Students assemblies, online resources, workshops and support
Parent presentations, online resources, support and activity packs
Teacher webinars, online resources, subject webinars, support and planning.

Learn at Home Resources
Apprenticeship LIVE, Big Assembly, subject snapshots, vacancy snapshot, interview resources, guides, activity packs and more!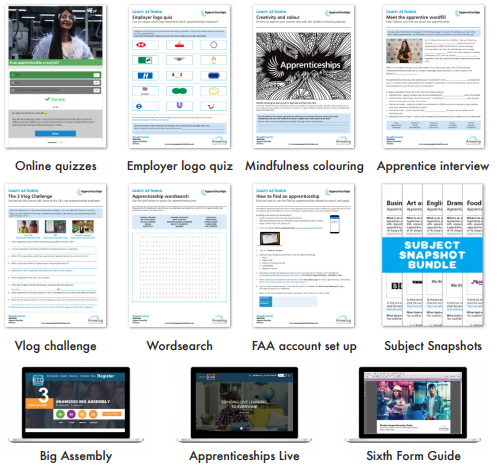 Apprenticeship Awareness Assemblies
Two short (15-30 minute) pre-recorded webinars covering different topics
relating to apprenticeships. Students can access the pre-recorded assemblies as directed by their teacher, or on-demand at a time to suit them.

• What is an apprenticeship?
• Pathways into apprenticeships (traineeships)
See the ASK Digital Brochure for further details.
Interactive Virtual Workshops (Yrs. 10-13)
These virtual workshops will encourage students to undertake practical, fun and engaging activities to help to prepare them for an apprenticeship at a future date. ASK team members will join you and your students as a 'guest' on your preferred platform. Suitable for Year 10 – 13.

Workshops include:
Recognising your strengths and how to showcase these to employers
How to write a winning apprenticeship/job application
Interview skills (telephone and video)
All About STEM are currently offering FREE online apprenticeship workshops/assemblies to schools as part of the ASK Programme. Schools in Cheshire, Warrington, Knowsley & Wirral can click here to find out more & book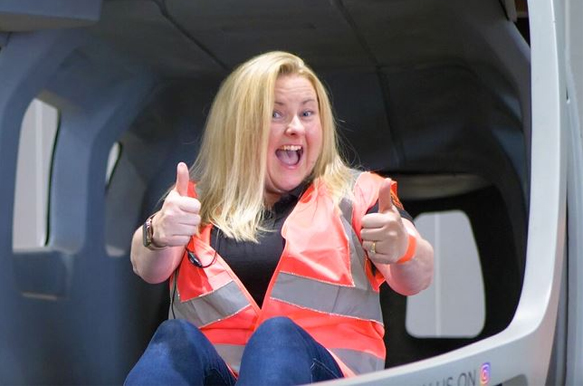 Bespoke Support (Yrs. 11 and 13)
These 1:1 or small group workshops are aimed at students who are in years 11 or 13, and were interested in applying for an apprenticeship, or had already started applying for an apprenticeship, before schools and colleges were closed for the majority of students.
How to search for jobs in the current market
Preparing for digital/online recruitment processes
Practical ways to boost your employability skills at home
See the ASK Digital Brochure for further details.

Teacher training and development
A central schedule of webinars covering different topics (live and catch-up) are open to all teachers.

Planning for 2020/21
Schools have enquired about planning ahead and booking their Apprenticeship Support and Knowledge (ASK) sessions for the next academic year. This is certainly possible & schools can request further information via the ASK Digital Brochure (page 10).
Apprenticeship Champions Network
The Apprenticeship Champions Network already boasts approximately 2,000 members from schools and colleges across England who are proudly championing apprenticeship options to their students, parents and colleagues.

Champions recieve:
Poster pack
Champion badge
Best practice
Network opportunities
Champion newsletter
See the ASK Digital Brochure for further details.

Appenticeship Benchmark Tool
The apprenticeship benchmark tool to help you to easily evaluate the apprenticeship activities that you offer in your school or college.

Vacancy Snapshot
Vacancy Snapshot features some of the most sought-after apprenticeship programmes in England.

– A range of different apprenticeship programmes with well-known employers.
– When these employers are going to be advertising their apprenticeship job
vacancies.
– What their apprenticeship recruitment process is like and hints and tips for navigating the different activities.
– How to prepare to compete for the best apprenticeship jobs in England.

See the ASK Digital Brochure for further details.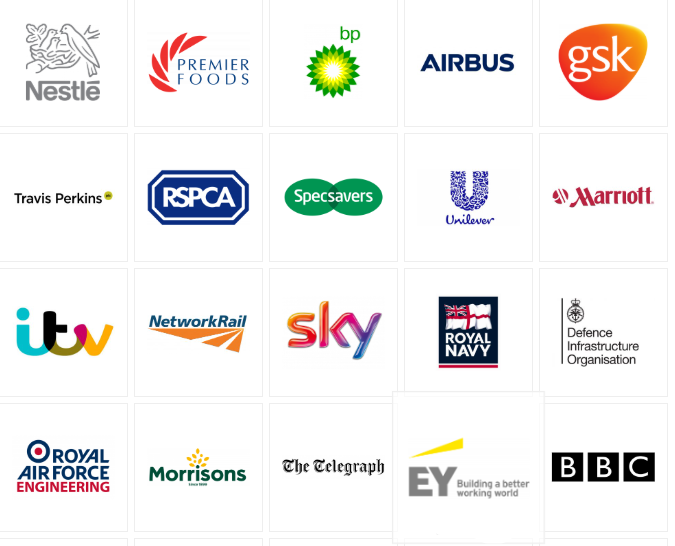 Apprenticeship Broadcasts (on demand)
An exciting range of Apprenticeship Live Broadcasts showcase some of the most inspiring apprenticeship opportunities available and feature interviews with top employers and their apprentices.
The ASK Partnership & Contacts
Find out more about ASK and their partners and request support.
See the ASK Digital Brochure for further details.
More Resources: 50 Amazing Apprenticeship Support Activities

All About STEM has been delivering the (ASK) Apprenticeship Support and Knowledge for Schools and Colleges project since March 2017. The project is commissioned by the National Apprenticeship Service to ensure that all young people are fully informed about the brilliant opportunities that apprenticeships offer.
Home & School Learning Resources & Activities:
All About STEM's Inspiration Station!
Science•Tech•Engineering•Art•Maths•Mind•Body
Follow All About STEM on Twitter here
Like All About STEM on Facebook
« Back To News