January 20th 2020
Get Involved: The Apprenticeship Support & Knowledge for Schools and Colleges Project (ASK)
We are excited to announce that All About STEM will continue to offer the ASK Project to schools & colleges until 2022!
Since March 2017, we've helped to make sure that students in Cheshire, Warrington, Knowsley & Wirral are fully informed about the brilliant opportunities that apprenticeships offer.
National Apprenticeship Week 2020 is just around the corner so it's the perfect time to take part and inspire your learners about the future!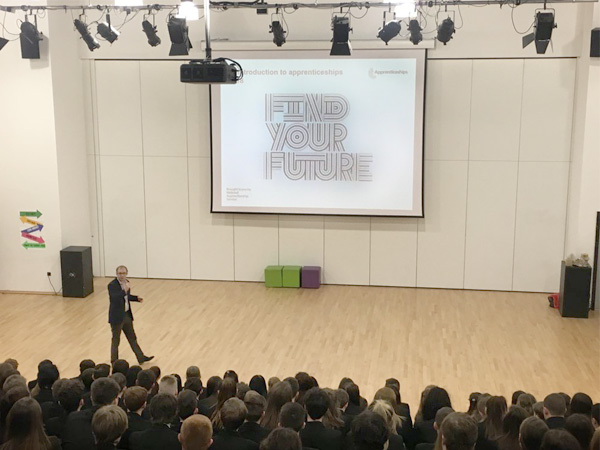 The (ASK) Apprenticeship Support and Knowledge for Schools and Colleges project (commissioned by the National Apprenticeship Service) works with school and colleges to ensure they are getting the support they need to fully promote apprenticeships by ensuring they are provided with up to date information and guidance.
If you are based in Cheshire, Warrington, Knowsley or Wirral and you want to know more, why not drop Dr Dave an email and we will be happy to see how the ASK project can support your school or college.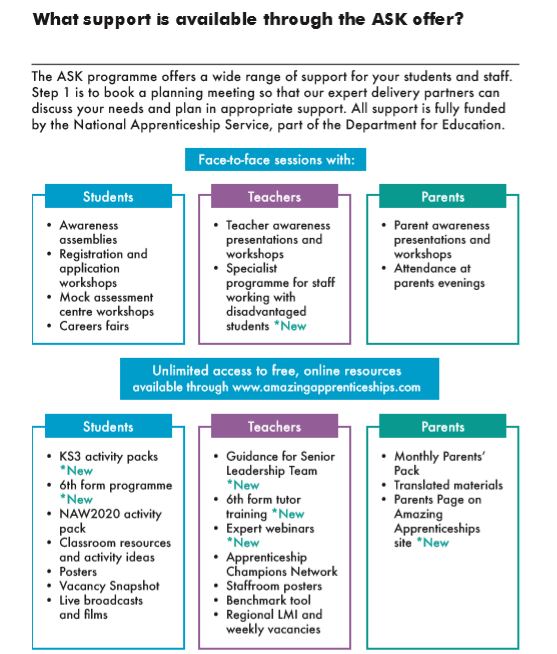 The new ASK programme offer for 2019/20 is bigger and better than ever! With new additions like KS3 materials and a dedicated 6th Form programme, there's free apprenticeship support for everyone!
Visit the Apprenticeships website
#FireItUp
Amazing Apprenticeships

SCHOOLS: The Big Bang North West 2020 is open for booking!
Big Bang North West 2020: Headline Sponsor – Unilever
Enter the Big Bang UK Young Scientists & Engineers Competition!

Look back: Big Bang North West 2019 – 8000 Children Celebrate STEM!
Look back: Big Bang North West 2019 – Your Fantastic Feedback
Look back: Big Bang North West 2019 – The Movie
Follow All About STEM on Twitter here
Like All About STEM on Facebook
Follow The Big Bang North West on Twitter here
Like The Big Bang North West on Facebook
« Back To News