September 11th 2020
Apprenticeships: NEW Blended ASK Offer 2020-2021
The ASK offer for the new academic year will include both face to face and remote online delivery. The latest ASK brochure contains the full range of support available along with valuable links to numerous resources.
ASK offers complete flexibility through blended delivery and now includes apprenticeships, traineeships and T Levels.
Get ahead with your planning, take a look at the brochure and book online today for your FREE school support!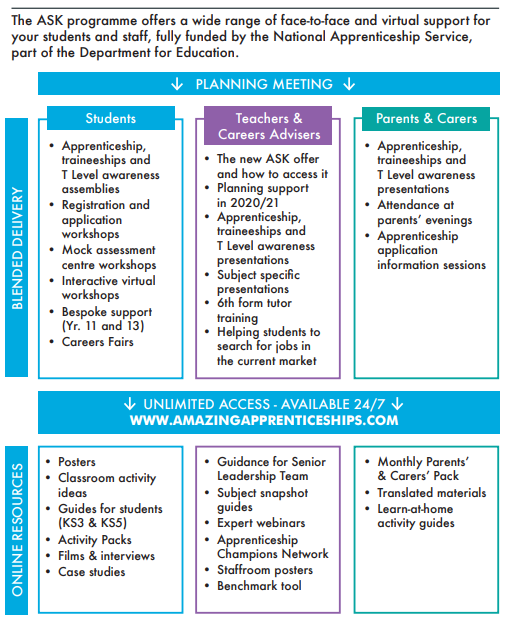 Amazing Apprenticeships: Parent Packs
Apprenticeships: School Support in Cheshire, Warrington, Knowsley & Wirral

All About STEM has been delivering the (ASK) Apprenticeship Support and Knowledge for Schools and Colleges project since March 2017. The project is commissioned by the National Apprenticeship Service to ensure that all young people are fully informed about the brilliant opportunities that apprenticeships offer.
Follow All About STEM on Twitter here
Careers: Follow All About Futures on Twitter here
Like All About STEM on Facebook
« Back To News