October 02nd 2020
World Habitat Day 2020: Projects & Activities
The United Nations designated the first Monday of October of every year as World Habitat Day to reflect on the state of our towns and cities, and on the basic right of all to adequate shelter. It also reminds us we all have the power and the responsibility to shape the future of our cities and towns.
Scroll down for home & school project ideas!
The theme for World Habitat Day 2020 is Housing For All: A better Urban Future.
"Having an adequate home is now, more than ever, a matter of life and death. As COVID-19 continues to spread, people have been told to stay at home, but this simple measure is impossible for people who do not have adequate housing.
At the same time, COVID-19 has reminded us that home is much more than just a roof. To make us feel safe and enable us to continue living, working and learning, a home needs to be secure, allow physical distancing and access for hygiene measures. It should also be located close to public green and open spaces, employment opportunities, health-care services, schools, childcare centres and other social facilities.
COVID-19 has spread in areas where people lack adequate housing and are faced with inequalities and poverty. Residents in these areas are also often not recognized by the authorities or protected and face the risk of being evicted and relocated, particularly in times of crisis." – United Nations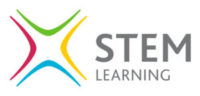 STEM LEARNING
STEM Learning have CPD, ideas & an enormous library of resources and activities! Here are a few project ideas to get you started but you can click here for more!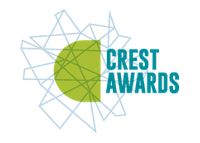 CREST AWARDS
CREST is a scheme that inspires young people to think and behave like scientists and engineers. There are many ways to run CREST with your students and so many fantastic activities.
Resources: World Habitat Day – Raise awareness in your city or community

All About STEM: STEM news, resources, activities & events!
Home & School Learning Resources & Activities:
Science•Tech•Engineering•Art•Maths•Mind•Body
All About STEM: Autumn & Halloween Resources
Follow All About STEM on Twitter here
Like All About STEM on Facebook
« Back To News