February 04th 2021
Online: Visit The CREST Awards Webinar Centre!
Have you visited the CREST Awards Webinar Centre?
Each webinar focuses on a range of topics, including CREST projects, the CREST Award levels and how CREST can boost your CV or UCAS hopes.
All sessions are streamed live on the British Science Association YouTube channel alongside a Q & A with questions answered by the CREST Awards team.
There are two NEW webinars coming up!
CREST Lockdown Q&A: Primary
A chance to find out more about primary-level CREST Awards (Star, SuperStar and Discovery) and how you can run these with your pupils and support parents with at-home activities.
CREST Lockdown Q&A: Secondary
A chance to find out how you can run or complete secondary-level CREST Awards (Bronze, Silver and Gold) at home or in schools with social distancing measures.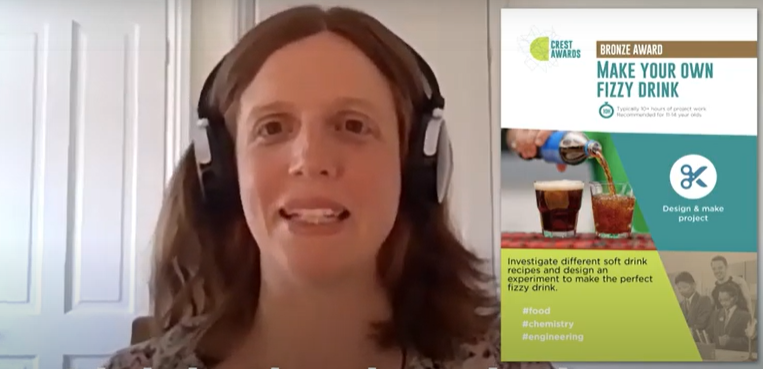 Previous webinars include:

Back to School with CREST – How you can use CREST now that schools are back in the classroom

Standing Out – How CREST can bolster your CVs, UCAS and other applications
Inspired Home Learning – How to encourage children with self-directed science projects

Levels: CREST covers all ages from 5 – 19
Zoom Event: Discover CREST Primary
Take a look at the resources
Register your students for CREST Awards

As North West Regional CREST Support Organisation, All About STEM promote CREST Awards across the region and point schools & clubs to the support they need to run this amazing scheme. CREST Awards encourage students to work like scientists, researchers, engineers and designers to investigate and explore their own project ideas.
Follow All About STEM on Twitter here
Like All About STEM on Facebook
Follow CREST North West on Twitter
Follow CREST Awards on Twitter
« Back To News