June 25th 2021
Careers & Enterprise Company: Work It Videos
Take a look at 'Work It' on The Careers & Enterprise Company YouTube Channel!
This series of career talks are from young people to young people, with a focus on transitioning from education to work.
All clips cover a range of sectors, ages (19-25), experiences and transition points.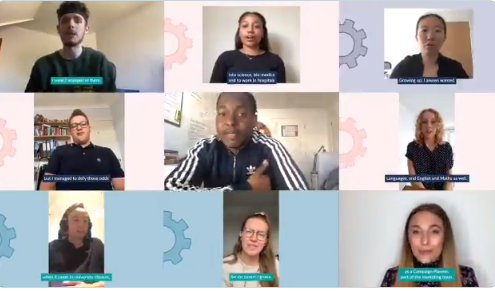 Learn about some of the different routes available after leaving education:
Bejay – Supa
Mia – Homeserve
Callum – Aviva
Dr Radha Modgil – GP and Broadcaster
Alex – Cabinet Office
Elysia – Anglian Water
Jamie – Huntcliff School
Alexandra – Tesco
Gillian Keegan – Minister for Apprenticeships and Skills
Josh – BT
Bintou – HS2
Work It – Gillian Keegan
Nina – PwC
Careers & Enterprise Company: My Choices Videos

All About STEM (All About Futures) partner with Growth Platform, Career Connect, Sefton EBP, St Helens Chamber, Shaping Futures, Wirral Chamber and the Liverpool City Region Combined Authority as the Careers and Enterprise Company Career Hub for the Liverpool City Region.
'Connecting schools and colleges with employers and careers program providers, to create meaningful encounters for pupils with the world of work.'

Follow All About Futures
Follow All About STEM
Follow LCR Careers Hub
Follow The Careers & Enterprise Company
« Back To News