October 08th 2021
Amazing Apprenticeships: NEW Video Series
Amazing Apprenticeships has launched a brand new 13-part film series showcasing inspiring apprentices from across the country.
Episodes are accompanied by corresponding student resources including lesson plans, student worksheets and PowerPoint slides.
Meet Ben: Ben is a Broadcast Operator apprentice with the BBC as part of the news gathering crew. Through Ben's short film, he shares his story, explaining how he found his apprenticeship. He describes some of his typical tasks and how the balance of working and learning is achieved.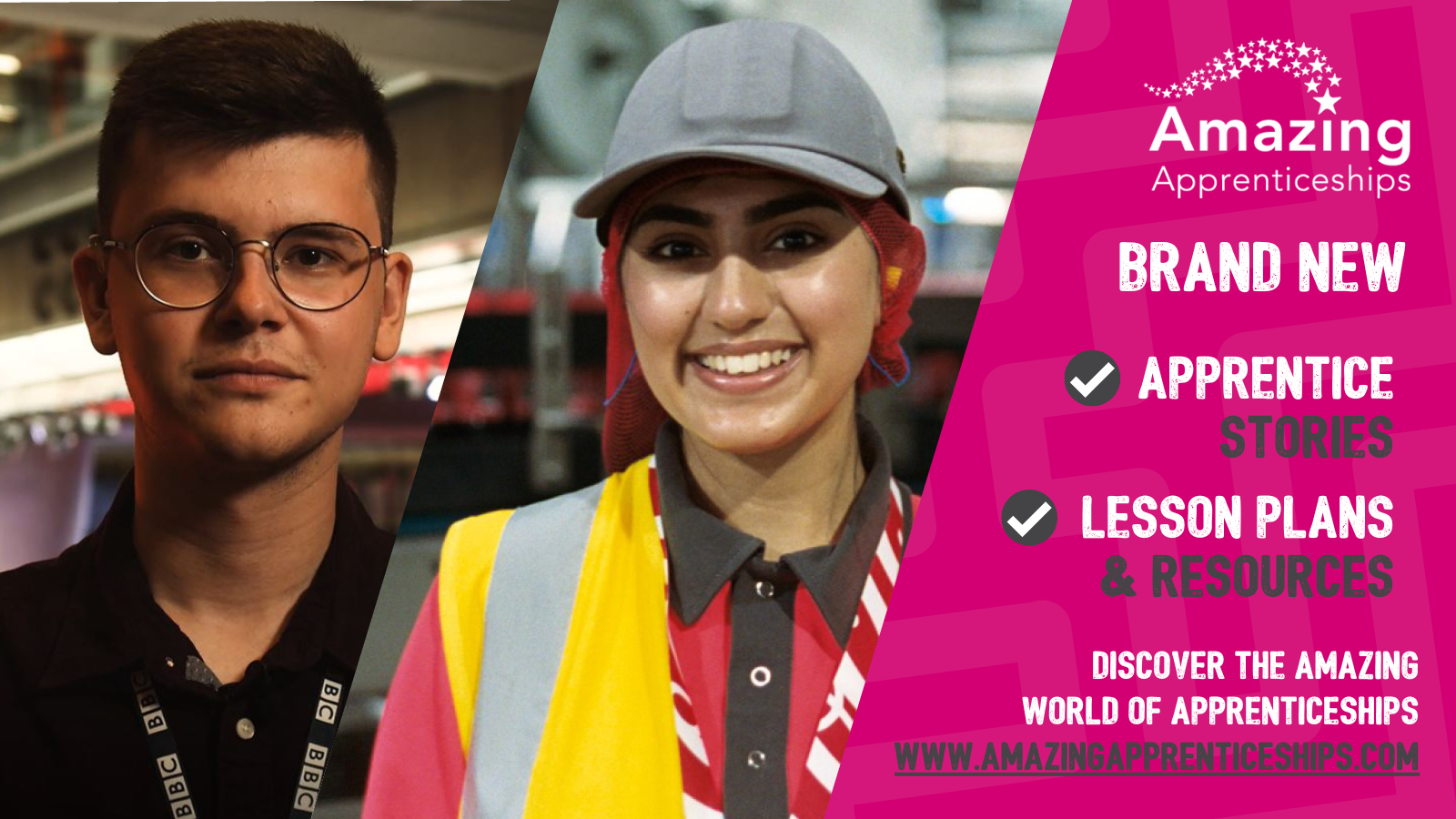 Meet Samah: Samah works in Quality Control in Coca Cola and recently completed her apprenticeship. Through Samah's short film, she shares her story, explaining how she found her apprenticeship, the application process, and her ambitions for future roles in the organisation.
More episodes and resources will be released over the coming months.

Have you seen the Apprenticeships are Amazing video? Take a look…
ASK About Apprenticeships: 2021/2022 School Support

All About STEM has been delivering the (ASK) Apprenticeship Support and Knowledge for Schools and Colleges project since March 2017. The project is commissioned by the National Apprenticeship Service to ensure that all young people are fully informed about the brilliant opportunities that apprenticeships offer.
Follow All About STEM on Twitter here
Careers: Follow All About Futures on Twitter here
North Region ASK
Amazing Apprenticeships
« Back To News