November 11th 2021
CREST Awards: British Science Week 2022 Taster Packs
Hold everything! The NEW British Science Week 2022 Taster Packs are OUT NOW!

The British Science Association has created these packs in partnership with UK Research and Innovation (UKRI) and they are running their amazing Poster Competition again this year too!
The theme for British Science Week 2022 is 'Growth'. The full activity packs contain lots of activities on this theme and will be released in January. Until then, the taster versions are now available.
The next British Science Week will take place from 11-20 March and it's never too early to start thinking about your events and activities.
Discover how to organise events & activities for British Science Week.
Grab your 'Sneak Peek' today!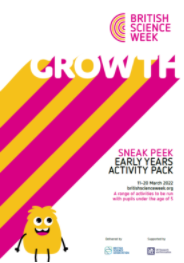 Download your Early Years Taster Pack here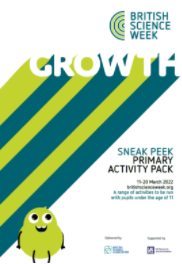 Download your Primary Taster Pack here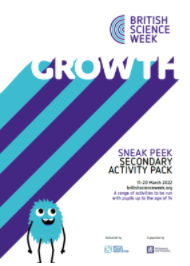 Download your Secondary Taster Pack here
If you're looking for more activities or projects, download Fun, Family Science and check out the archive of previous packs.
British Science Week & CREST Awards
Many of the activities in the BSW packs are CREST accredited, so if you enjoy using them, why not think about running a CREST Award? CREST Awards give students real-life experience of being a scientist while getting introduced to STEM project work. They are nationally accredited and are a fun, yet educational way to get your children involved in STEM subjects.
Find out more about CREST Awards here

As North West Regional CREST Support Organisation, All About STEM promote CREST Awards across the region and point schools & clubs to the support they need to run this amazing scheme. CREST Awards encourage students to work like scientists, researchers, engineers and designers to investigate and explore their own project ideas.
Follow All About STEM on Twitter here
Like All About STEM on Facebook
Follow CREST North West on Twitter
Follow CREST Awards on Twitter
« Back To News