June 24th 2022
My Learning, My Future: Subject Resources
These fantastic resources from The Careers and Enterprise Company are designed for curriculum teaching staff to help support work towards Benchmark 4, highlighting the relevance of subjects to future careers.
The resources can be easily used in lessons, as homework and in extra-curricular sessions.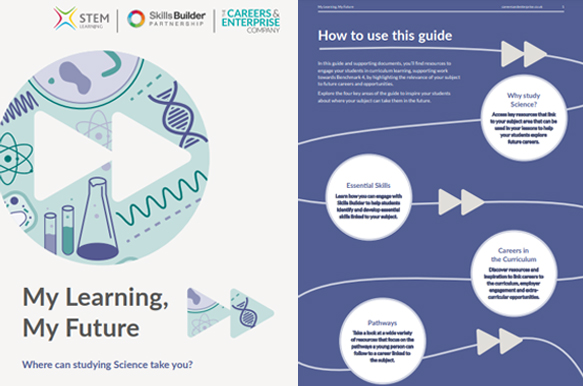 The aim of each set is for students to see the relevance and value of subject curriculum teaching and learning and to be explicitly supported in making connections between subjects and pathways to positive transitions.
There are over 25 subjects covered for KS3 & 4, take a look!
Click here to view the resources

All About STEM (All About Futures) partner with Growth Platform, Career Connect, Sefton EBP, St Helens Chamber, Shaping Futures, Wirral Chamber and the Liverpool City Region Combined Authority as the Careers and Enterprise Company Career Hub for the Liverpool City Region.
'Connecting schools and colleges with employers and careers program providers, to create meaningful encounters for pupils with the world of work.'

Follow All About Futures
Follow All About STEM
Follow LCR Careers Hub
Follow The Careers & Enterprise Company
« Back To News