July 28th 2022
Try CREST Discovery Awards! (11-14)
CREST Discovery Awards offer an introduction to real project work and give students the freedom to run their own investigations. They can be completed in one day, with students working together in self-managed groups.
The Challenge
Students work in groups to solve a STEM challenge, or challenges, with minimal adult intervention. Then students present their work.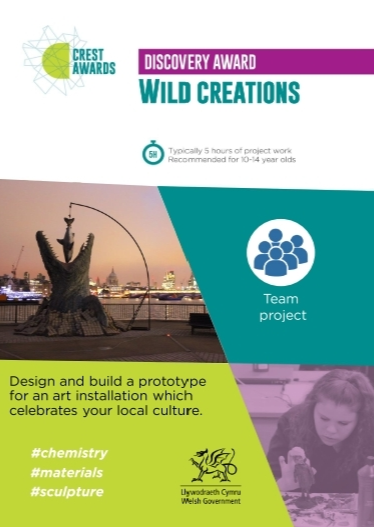 The Outcome
Students develop team-work and hands-on investigative skills. After successfully completing the project, students receive a personalised certificate.
Project Submission
Samples of students' work and key information are uploaded via the online platform.
Assessment
Discovery Awards are assessed by a teacher or group leader, usually at the end of the day.
Resources
You can download ready-made Discovery Award plans from the CREST resource library.

Want to know more? CREST provides Getting Started Guides!
Sign up to run a CREST Discovery Award
Discovery Awards are aimed at students aged 11-14 and take approximately 5 hours to complete.

As North West Regional CREST Support Organisation, All About STEM promote CREST Awards across the region and point schools & clubs to the support they need to run this amazing scheme. CREST Awards encourage students to work like scientists, researchers, engineers and designers to investigate and explore their own project ideas.
Follow All About STEM on Twitter here
Like All About STEM on Facebook
Follow CREST North West on Twitter
Follow CREST Awards on Twitter
« Back To News