August 05th 2022
Results Time: Apprenticeships Hints & Tips for Parents & Carers
Results time is coming up and many learners will be considering apprenticeships as part of their career pathway. Apprenticeships have changed a huge amount in the past few years, and now offer access to more than 1500 different job roles, ranging from intermediate level through to degree apprenticeships.
Amazing Apprenticeships has created a useful guide to help you explore the exciting world of apprenticeships with your child, to understand the range of resources and support services available to you, and how to access them.
ASK About Apprenticeships: Request Parent & Carer Video
Amazing Apprenticeships Parent Packs
Apprenticeships: ASK Explainer Film
ASK Apprenticeships Support for Schools & Colleges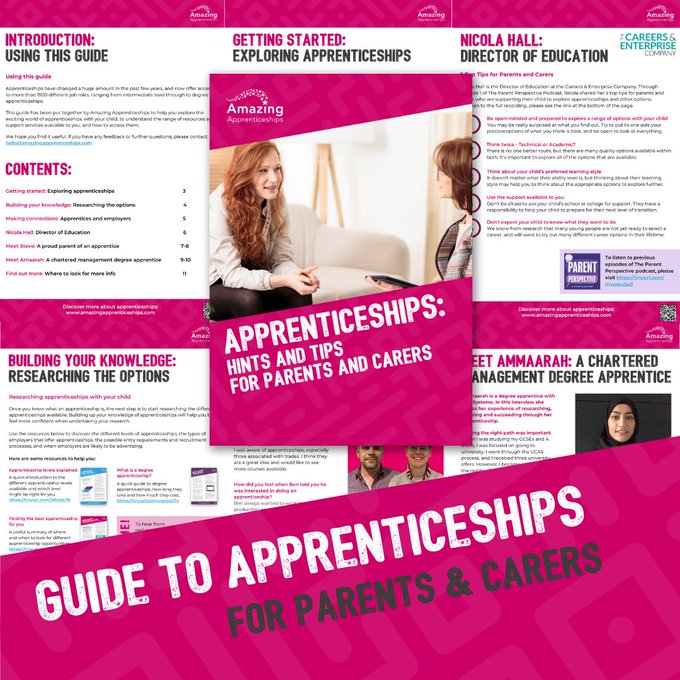 All About STEM has been delivering the (ASK) Apprenticeship Support and Knowledge for Schools and Colleges project since March 2017. The project is commissioned by the National Apprenticeship Service to ensure that all young people are fully informed about the brilliant opportunities that apprenticeships offer.
Follow All About STEM on Twitter here
Careers: Follow All About Futures on Twitter here
North Region ASK
Amazing Apprenticeships
« Back To News