Reading is STEMsational!
Reading is STEMsational is a STEM-focused, primary literacy project and is the product of a partnership between Heather Wright of Reading Rocks fame and All About STEM.
At the heart of the project is the desire to use great books to inspire a love of STEM, and STEM topics to inspire a love of reading. Win-win.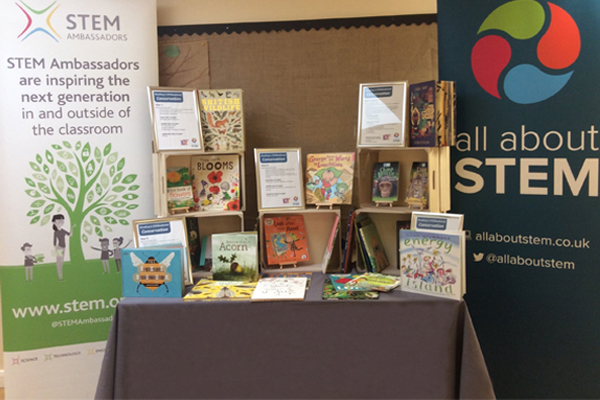 We have curated, currently, three sets of texts, themed around Conservation, Blue Planet and Engineering, each linking to the National Curriculum for Science for Years 1-6. Schools are able to loan these book sets to use as the basis for a week of STEM activities in school.
The sets provide enough texts for a one-form entry school and consist of:

– A whole school text to use as the focus and launch of the topic (12 copies)
– Individual class sets for Years 1-6, consisting of:
– Class driver text (15 copies)
– Three sets of satellite texts (6 copies of each)
– A couple of supplementary texts (2 copies of each)
Outline notes are provided to support use of the texts, though not lesson plans. Teachers are encouraged to incorporate their own new ideas or their existing planning and mould a project that is appropriate to their school's intake and local area.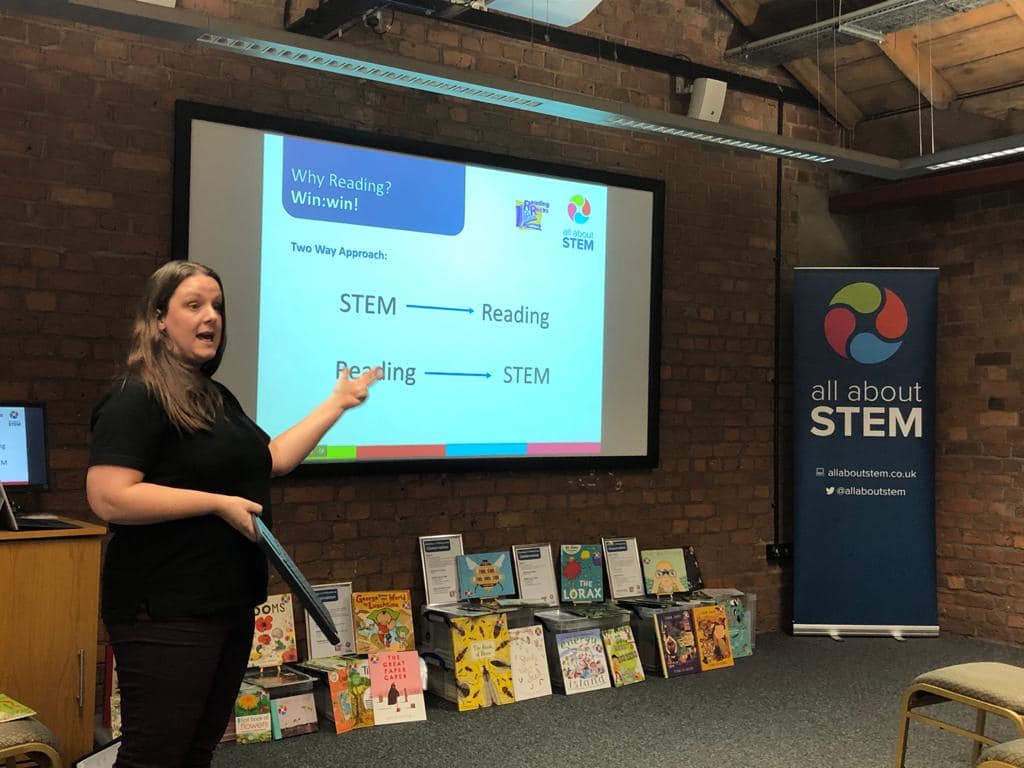 Schools use the texts to deliver their Literacy and Science curriculum for the week and as the springboard for planning their other subject lessons.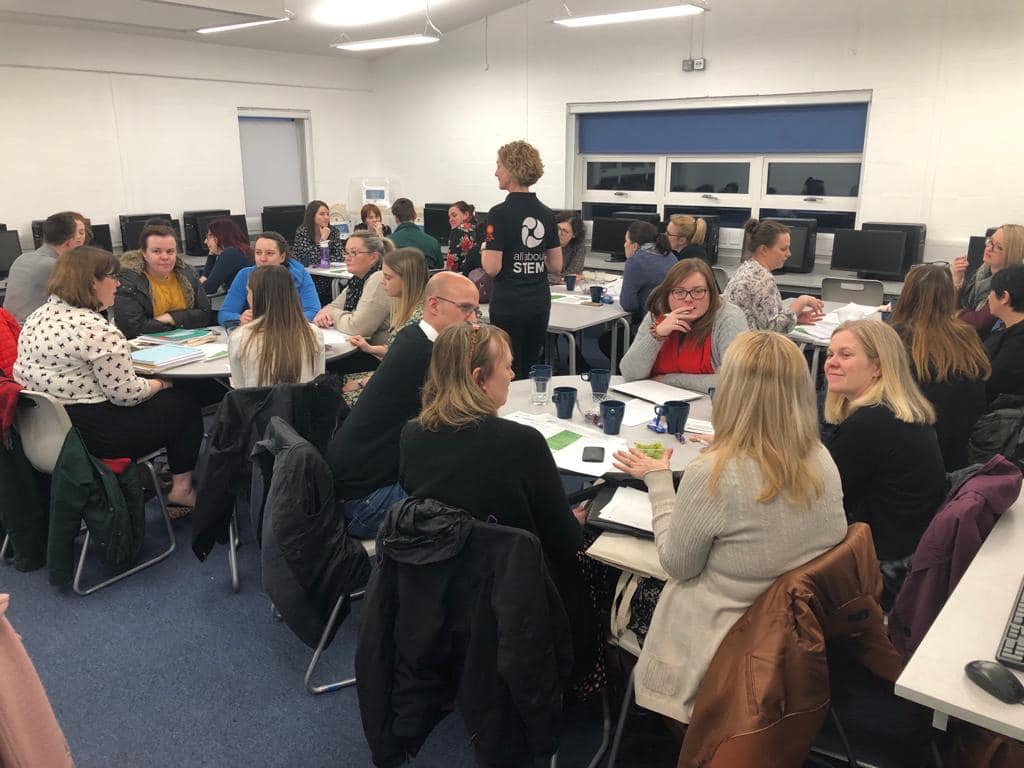 The driver behind the project, however, is not curriculum delivery. The curriculum, rather, becomes the vehicle for supporting the pupils' acquisition of science capital and development of careers awareness and aspiration.
Schools are expected to develop a week of activities, focused on the STEM-theme of their loaned book set, enhanced by a range of student, parent and community enrichment and engagement activities, including STEM Ambassador engagement .
For further information on this project contact [email protected]