May 14th 2014
Chemistry at Work went off with a BANG!
Not literally!
Our Chemistry at Work days have been a rip-roaring success and I think we enjoyed them as much as the kids, well if Tim's face is anything to go by.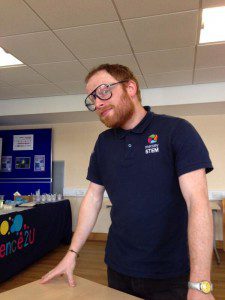 Take a look at our schools getting 'hands on' at our event workshops in conjunction with Science2U and Techniquest Glyndwyr.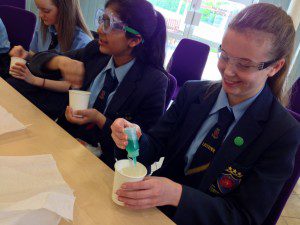 The day was hosted at the famous Daresbury Laboratory and was funded by the Royal Society of Chemistry. If you've ever heard the words 'how will I use this in the real world Miss?' – This shows them how… and it's fun!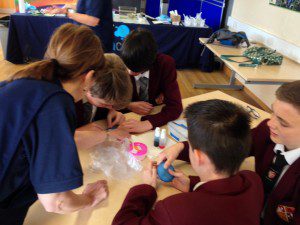 Fancy having a go yourself?
We have more Chemistry at Work days coming up!
Click here to book and check out our future events… and don't forget we have The Big Bang North West on the way too – more booms, bangs and fizzes than you can shake a Viking battle-axe at. Roll on the 8th of July, I'm first on the longboat!
« Back To News