December 02nd 2014
MerseySTEM Managing Director speaks as 'success story' at IoD North West
MerseySTEM Managing Director Michelle Dow speaks as 'success story' at IoD North West: The Secrets of Manufacturing in a Competitive Global Environment
Manufacturing in the UK is in resurgence. Since experiencing one of the worst declines during the last recession, it, along with construction is storming back. It is now important that the manufacturing world invests in the technology, invests in the training and invests in the marketing and design required to elevate our products to become world beaters.
The Institute of Directors: Secrets of Manufacturing in a Competitive Global Environment conference focused on providing details from some of the success stories in British manufacturing along with a vision for the future.
MerseySTEM's Managing Director Michelle Dow spoke as one of six success stories selected. Her motivational address on Future Skills received positive feedback from the conference delegates and via social media.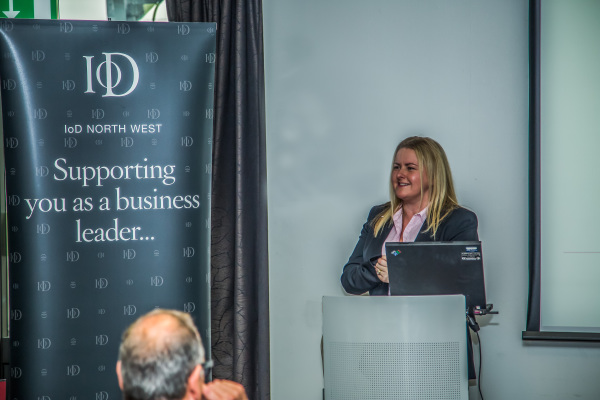 As one of the innovators for new approaches to STEM training, Michelle knows that the future lies with the young. "New technologies, new ways of working and an increasing sophistication in industry and business means that STEM skills are becoming more and more important.  It is clear that there is a need to enthuse young people and ensure that businesses can recruit the work force that it needs in the future to remain successful."
MerseySTEM bring exciting Science, Technology, Engineering and Mathematics to schools across the North West. As well as their numerous STEM projects and bespoke activity days, the team also offer STEM Ambassadors to schools and are contract holders for The Big Bang North West.
Register your interest for The Big Bang North West 2015!
Follow MerseySTEM on Twitter here
Follow The Big Bang North West on Twitter here
Like MerseySTEM on Facebook
« Back To News