February 18th 2015
As Creatives: Creative Maths and Science!
As Creatives specialise in designing and delivering creative learning programmes that make learning extraordinary!
The team work in schools to design and deliver arts based, cross-curricular, creative learning programmes for children and young people and professional development for teachers.  Their programmes are proven to raise attainment and provide top quality learning experiences for staff and students.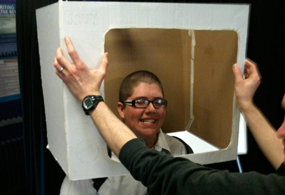 Working both nationally and internationally, they have some of the best creative Science and Maths strategies and approaches. All sessions are hands-on and interactive for all involved… and great fun!
Take a look at As Creatives Secondary Creative Science and Maths pages for more information, you can also download their leaflets below.
AS CREATIVES SECONDARY SCIENCE LEAFLET
AS CREATIVES SECONDARY MATHS LEAFLET
Check out everything As Creatives has to offer here…
THE BIG BANG NORTH WEST 2015 IS COMING!
Register your interest for The Big Bang North West 2015!
Follow MerseySTEM on Twitter here
Follow The Big Bang North West on Twitter here
Like MerseySTEM on Facebook
« Back To News