March 31st 2015
ESERO-UK Tim Peake Primary Project: Find our more!
In November 2015 the European Space Agency (ESA) are sending their astronaut, Tim Peake, to the ISS for an exciting 6 month mission. ESERO-UK, the UK Space Education Office, have been funded by the UK Space Agency to create an inspirational project for UK primary schools to get involved with.
The ESERO-UK Tim Peake Primary Project will use space to increase the engagement of primary school children with science, numeracy and literacy. Starting in September 2015 we will be working with primary schools in order to increase:
enjoyment and engagement in all lessons using the context of space
confidence in learning science and working scientifically
knowledge of career opportunities available to pupils who study science, technology and maths subjects
teacher confidence in teaching space topics
To find out more about Tim Peake's mission and how your school can involved visit ESERO-UK's dedicated Tim Peake webpage.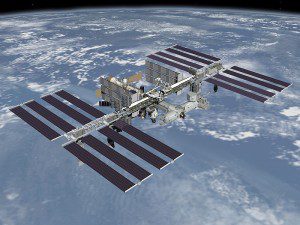 In addition, ESERO-UK with funding from the UK Space Agency, will have grants of between £500 and £1000 available for primary and secondary schools to apply for. The money should be used for innovative projects to celebrate British ESA astronaut Tim Peake's mission to the International Space Station. Projects should have a lasting impact and be creative.
Activities which involve the whole school and the local community are encouraged and can cover a wide range of subjects, including: art; design; drama; food; and music. Schools could also buy equipment to carry out experiments, or lots of things we haven't thought of yet.
Visit the Tim Peake website, for further details and to apply.
THE BIG BANG NORTH WEST 2015 – CLICK TO BOOK YOUR PLACES!
Follow MerseySTEM on Twitter here
Follow The Big Bang North West on Twitter here
Like MerseySTEM on Facebook
« Back To News