June 06th 2015
STEM School Spotlight: Beamont Collegiate Academy
Over the coming months All About STEM will be spotlighting schools across the region that go 'above and beyond' with regard to STEM provision.
Beamont Collegiate Academy has some of the best opportunities for pupils who want to follow a career in Science, Technology Engineering or Maths (STEM).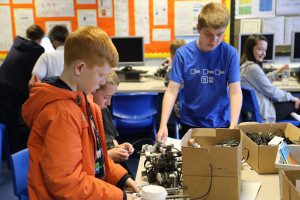 Director of STEM Chris Hillidge and his team pride themselves in providing student support and activities so children can achieve their goals in school and enter their chosen career.
School STEM pathways include everything from Midwifery to becoming a Robotics researcher. Pupils are given the opportunity to meet industry professionals from their chosen area, work on projects relevant to their STEM pathway and work with cutting edge employers and universities.
Currently, all STEM pathway pupils also have the opportunity of a lifetime to travel to Boston, USA. The group will visit MIT Science and computing facilities, the Mars Rover Robotics Laboratories, Massachusetts DNA sequencing Labs and spend 'a night at the museum' sleeping in Boston Museum of Natural History. This trip will take place in 2016 and the cost will be heavily subsidised by the school.
Beamont also offers priority access to apprenticeships, A Level mentors and STEM based University residential trips.
We spoke to Director of STEM Chris Hillidge about BCA's plans for the future. What an amazing example of a STEM school, there's so much coming up!
University visits for Y10 Discovery Scholarship
Our amazing Year 10 scientists will be visiting one of the North Wests biggest universities to experience a day in the life of a university student. They will visit their accommodation, eat in the refectory with all the other students and attend a science lecture.  Lots of BCA STEM students go on to study STEM subjects at university and then on to well-paid and exciting careers across the world. This is the first step on their journey.
Coder Dojo – expected to be the biggest in the North West!
Full story here…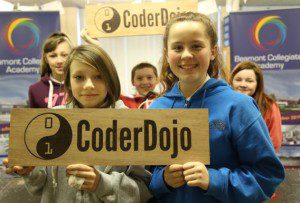 SKY Academy West London/ Harry Potter special effects lab 
Amazing London residential for our STEM Pathway Y9 and 10 digital media students.
Our STEM pathway Digital Media and Coding pupils will get an amazing opportunity to visit Sky Academy Skills Studios.
The young people are supported by a specialist team and staff volunteers who help them use their creativity, communication, problem solving and teamwork skills as they explore topics linked to the curriculum, such as cyber-bullying and natural disasters.
The following day they will get the chance to visit The Harry Potter experience and work in a special effects lab. Along with the iconic sets, props and costumes that were created especially for the films, our students will get the chance to see backstage – where the public don't get to visit! They will also see how their digital skills from school could lead to an amazing career in film special effects!
Student led Minecraft Club
Pavel's fantastic Minecraft student club goes from strength to strength!
Pavel is a Coder Dojo Mentor and proudly wears his STEM pathway badge to show his commitment to his STEM studies.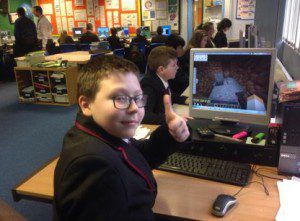 He helps other students to write code and enhance their gameplay experience. What a great example of STEM Student Leadership
UK Space agency chose us to grow their space marrows!
BCA STEM students have won an amazing schools competition to grow vegetables from seeds that have been to space with Astronaut Tim Peake on the international space station.

Watch Tim talk about the project here…
Y10 STEM work experience across the NW
Our Year 10 pupils will have the opportunity to experience a career in science, computing, engineering or finance.
Teachers in Engineering
Vicky Madden will be one of the first cohort of teachers to get an extended placement in an engineering company, Carillion.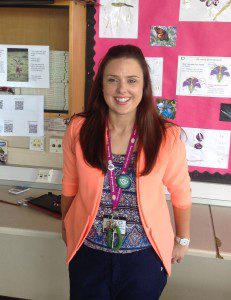 At BCA we offer bespoke STEM pathways to support our students into STEM careers. One of our pathways is Engineering. but we don't have any teachers with engineering experience so we're sending Miss Madden to work in a modern engineering company for two weeks so she can tell all our students about it!
Raspberry Picademy
Our new Computer Science teacher Nermin Arukovic gave up two days of his half term holidays to go to Raspberry Picademy in York to learn how to help our kids build exciting stuff on the Raspberry Pi's.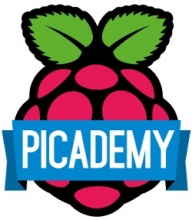 We have had some outside help to run our Raspberry Pi sessions both in school and at our own Coder Dojo but we thought it was about time we got our own staff trained up! So when we got this prestigious opportunity to be part of the Picademy Nermin Jumped at it!
We're straight into our first project build and control the robotic arm using the Raspberry Pi!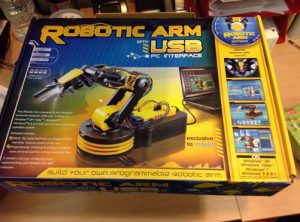 What an amazing line-up of events! Not forgetting that students from Beamont will also be attending The Big Bang North West!
Congratulations Beamont Collegiate Academy, you really are STEM-sational!
Is your school coming to The Big Bang North West? IT'S FREE!
Official Gallery: Thousands of children inspired at The Big Bang North West 2016!
Express your interest for The Big Bang North West 2017!
Big Bang North West 2016: The Movie
The Big Bang North West 2016 Gallery: Behind the Scenes
The Big Bang North West 2016 Gallery: BBNW LIVE TWITTER 'TRENDING' NATIONALLY!
Headline Sponsors AstraZeneca 'Heat Up' The Big Bang North West
Big Bang UK Young Scientists & Engineers Competition: Winners & Awards
The Big Bang North West 2016: Booming Online!
The Big Bang North West 2016: Your Amazing Feedback!
The Big Bang North West 2016: A Teacher's View

Follow All About STEM on Twitter here
Like All About STEM on Facebook
Follow The Big Bang North West on Twitter here
Like The Big Bang North West on Facebook
« Back To News