September 30th 2015
MerseySTEM: "Providing exciting educational experiences for young people"
Here at MerseySTEM we are always overjoyed to receive feedback from students, teachers and professionals we work with whilst facilitating our events. Today we would like to say a huge thank you to Deborah Hunt. Deborah attended our Robotics Challenge on Friday with her team from All Saints High School – our first heat winners!
"I just wanted to say thanks to you and your team of colleagues for providing such a wonderful and memorable robotics activity day on Friday.  Our pupils thoroughly enjoyed the event and developed lots of new skills throughout the day. They were thrilled that they won and can't wait to participate in the next heat.  Thanks again for providing such exciting educational out of school experiences for our young people." – Deborah Hunt
It was our pleasure Deborah. We are so pleased that both teachers and students enjoyed the day as much as we did. Everybody was excited, engaged and having fun, which is what MerseySTEM is all about!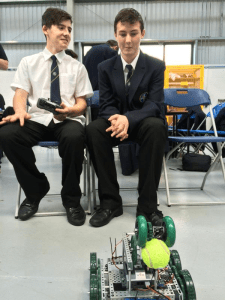 Are you a Merseyside school? Would you like to enter our Robotics Challenge? Click here…
Take a look at all our upcoming events…

The Big Bang North West 2015: A Teacher's View…
Relive The Big Bang North West 2015 in pictures…

Follow MerseySTEM on Twitter here
Follow The Big Bang North West on Twitter here
Like MerseySTEM on Facebook
« Back To News