October 19th 2015
AstraZeneca: 'Proud' to attend Engineering Your Future 2015
Engineering Your Future Liverpool took place on Friday the 16th of October 2015 and MerseySTEM were overjoyed to welcome 25 schools and 125 sixth formers to Anfield.
We were honoured to have AstraZeneca attend and present their air propulsion 'rocket car' workshop to our students. From their feedback, they enjoyed it just as much as our delegates!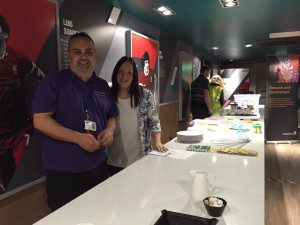 "AstraZeneca Global Biologics is proud to be associated with the recent  'Engineering Your Future' event."
"Whether in equipment manufacture, packaging & automation, chemical handling, materials processing, construction or IT, the role of the Engineer in modern industry cannot be underestimated.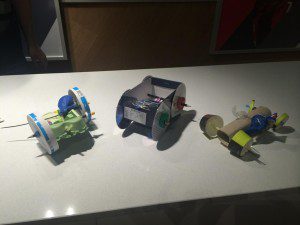 AstraZeneca's workshop gave an insight into the important role that engineering plays at its expanding biotech pharmaceutical facility in Liverpool. The Team demonstrated their different areas of work and the role of the modern engineer. The Head of Engineering also talked about how he has  progressed from apprentice to senior leader.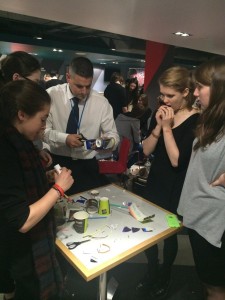 Supported by 4 of AstraZeneca's current team of 32 apprentices, the challenge for the day was for the students to work in teams to construct balloon powered cars from a collection of general household materials. With only 30 minutes to do so, the car which travelled the furthest distance was deemed the winner. The winning team from King David High School achieved a distance of… 2 meters!  Perhaps some further development is required?!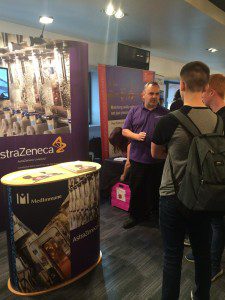 This was a great day and a fantastic opportunity for organisations to provide insight into industry and to promote critical career paths for roles which are in high demand."
There's so much more to see!
Discover more: Engineering Your Future 2015
Relive Engineering Your Future 2015 in pictures here…
Follow MerseySTEM on Twitter here
Follow The Big Bang North West on Twitter here
Like MerseySTEM on Facebook
« Back To News