October 19th 2015
Enter our FREE Robotics Challenge: Open Heats!
Did your school miss out on our famous Robotics Challenge? Well here's your chance to get involved! We have two open heats coming up!
MerseySTEM, in partnership with the Local Enterprise Partnership in the Liverpool City Region & local manufacturers, is delighted to be able to invite your school to take part in one of our 'MerseySTEM Robotics Challenges'. This is a free-of charge robotics activity competition, based around the VEX Protobot system. In short, bot building and battling!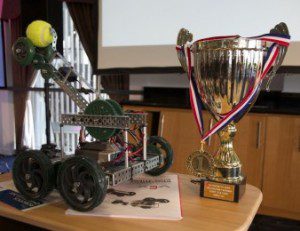 When:
We have two open heats available
Heat 1 – Wedneday 18th November – 9.30am
Heat 2 – Thursday 19th November – 9.30am
Where: City of Liverpool College, The Learning Exchange Centre, Roscoe Street, Liverpool, L1 9DW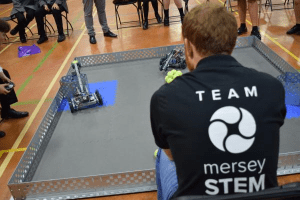 The day is one of the Open heats of a Merseyside wide competition & will see teams of students from local schools take part in a full-day event, building their robots in the morning and pitting them against each other in the afternoon in a series of matches. The winning team will progress through to a grand final to compete against schools from across the Merseyside region.
Follow MerseySTEM on Twitter here
Follow The Big Bang North West on Twitter here
Like MerseySTEM on Facebook
« Back To News