November 13th 2015
Big Bang Barrow 2015: Booms, Buzzes and Bots!
"An absolutely amazing two-days at Big Bang Barrow!"

More than 1,100 primary, secondary and further education students attended the South Cumbria Big Bang Science and Engineering Fair hosted by Furness College during October 22 and October 23.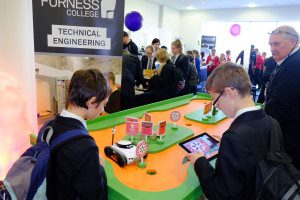 STEM Cumbria, in partnership with Furness Education & Skills Partnership and Barrow Engineering Project brought the event to Furness College and the reception from local students was overwhelming.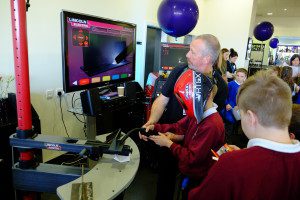 Regional Big Bang Fairs combine exciting shows, interactive workshops and exhibits, as well careers information from STEM professionals. The aim is to show young people (primarily aged 7-19) the exciting and rewarding opportunities available to them and demonstrate that STEM can be fun!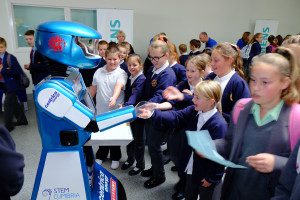 All attendees thoroughly enjoyed the interactive, hands-on activities… not forgetting 'Oscar the Robot', who is always a show highlight!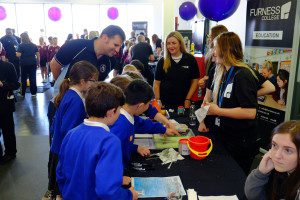 Everyone had the opportunity to see the LEGO EV3 robots with Gen 2, identify bones via X-Ray with the University of Cumbria, perform a UV germ-check with GlaxoSmithKline (and discover elephant toothpaste).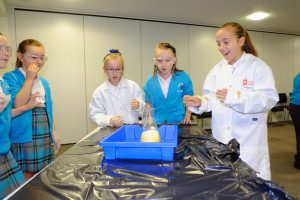 There were electrical circuits to work with from Kimberly-Clark, STEM games with Centrica and Sonar and submarines with BAE. Farming & Countryside Education graded eggs, medical checks & machinery from the NHS, interactive boat models from ImechE and so much more! Furness College provided activities ranging from land mine detection to fitness testing… too many to count!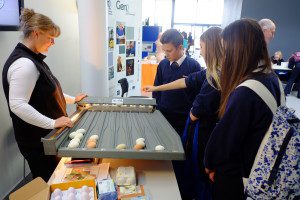 Teachers couldn't recommend the event highly enough:
"We loved the science show! Good variety and worth visiting every year. It's great to show pupils the variety of local employment. Superb!"
"Really brilliant to see how science and engineering appears in everyday life, sometimes when we don't even notice"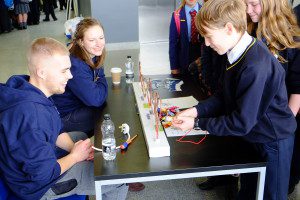 There was no shortage of excited students volunteering their feedback:
"This technology is awesome!"
"I've learned so much more about engineering and science."
"I really enjoyed everything… thank you!"
The list goes on an on…
Congratulations to STEM Cumbria Ltd and the Big Bang Barrow on a STEM-sational event! A huge thank you to everyone involved and all attending schools. MerseySTEM's motto is to 'make it happen' and you certainly did!
Follow MerseySTEM on Twitter here
Follow The Big Bang North West on Twitter here
Like MerseySTEM on Facebook
« Back To News