November 16th 2015
MerseySTEM Hex & Vex Competition Winners: Calday Grange Grammar School!
Here they are, the first of our Vex & Hex Summer STEM Competition winners – Calday Grange Grammar School!
Throughout the summer, we've been running our Vex & Hex Summer STEM Social Media Competition. All of our followers were invited to submit photographs of their summer STEM activities in the hope of winning some fantastic prizes, generously donated to us by Vex Robotics at The Big Bang North West.
Mrs Mounsey, Lead Teacher of Computer Science at Calday Grange Grammar School submitted this photo of class-made lie detectors. Genius!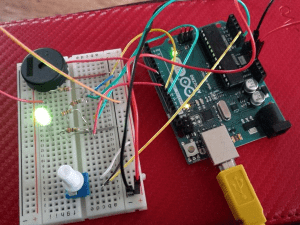 Calday have (an amazing) 53 pupils who stay after school every week to learn robotics and programming with older students mentoring the youngsters. This STEM-sational group are preparing for the First Lego League and are also excited to be a part of our VEX Robotics Challenge!
Fantastic enthusiasm, dedication and passion for STEM! Team MerseySTEM were privileged to meet them all and present their prizes. Congratulations!
We have two more winners to come, those presentations are coming soon!!
Only ONE DAY TO GO till our Robotics Challenge Open Heats, are you in? Find out more…
Follow MerseySTEM on Twitter here
Follow The Big Bang North West on Twitter here
Like MerseySTEM on Facebook
« Back To News