February 03rd 2016
Educate Awards 2016: MerseySTEM Sponsor 'New' STEM Project of the Year Award – Enter Now!
MerseySTEM are proud to announce that we will be sponsoring the 'NEW' STEM Project of the Year Award at the 2016 Educate Awards. Entries are now open!
The Educate Awards is an annual awards ceremony celebrating education within the Liverpool City Region, Lancashire and Cheshire. Now in its fifth year, the awards have grown due to the volume of entries and increased demand from schools to take part and win one of the prestigious education accolades.
The STEM Project of the Year Award recognises schools that have developed a STEM based project during the academic year of 2015-16 providing an opportunity to develop an innovative and effective approach to encouraging pupils to engage with science, technology, engineering or maths. It can be a project that has a focus on one element of STEM or can be a project that covers all four areas.
At the 2015 awards ceremony, Bishop David Sheppard Church of England School were presented with the MerseySTEM award for their extensive use of science as a learning module and spreading a love of science throughout the school.
MerseySTEM Managing Director Michelle Dow, said: "It  is an honour and a pleasure for MerseySTEM to return as a sponsor for the Educate Awards. The awards recognise so many areas of education and the scope of categories is amazing. MerseySTEM are all about facilitating and promoting STEM, what better way than to give recognition to schools who are excelling in the subject?"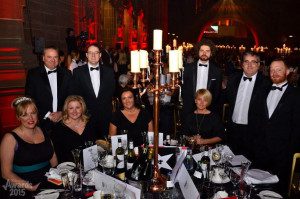 "In 2015 we had so many exciting and innovative entries and the ceremony was sensational! It was the perfect way to celebrate all of the competitors achievements, we can't wait to do it all again in 2016!"
Do you know a school who should take home the MerseySTEM STEM Project of the Year Award, is it you?
Click here for details of the categories…
Click here to enter…
Relive The Educate Awards 2015…

THE BIG BANG NORTH WEST 2016 IS COMING:
Don't let your school miss out!
Click here to book…
Follow MerseySTEM on Twitter here
Follow The Big Bang North West on Twitter here
Like MerseySTEM on Facebook
Images and video courtesy of The Educate Awards
« Back To News