February 22nd 2016
BBC Micro:bit Faraday Challenge Day 2016: Daresbury Laboratory – Book now!
Daresbury Laboratory are hosting an IET Faraday Challenge Day on Wednesday 22 June 2016 and are opening bookings for schools to register their interest in taking part.
Faraday Challenge Days are part of a nationwide scheme run by the Institute of Engineering and Technology. The one day STEM activity is designed for teams of six students in Year 7 (ages 11-12). The students will research, design and make prototype solutions to tough engineering problems.
The winners of each event win prizes for themselves and a trophy for their school. The top three teams from across the UK will win an all-expenses paid trip to the National Final in June 2016, where they will compete for a cash prize of up to £1,000 for their school.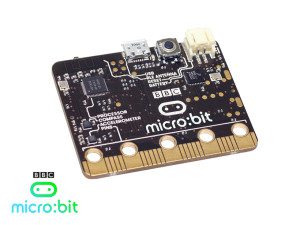 This year, the challenge will include the use of BBC Micro:bits. Schools will need to bring their own to the event, but the good news is that they are being given out free by the BBC, all you need to do is register. They are giving them free to every child in year 7 but you do have to apply for them and they will be sent to your school in due course.
CREST Discovery Award     
By taking part in one of the IET run Faraday Challenge Days, your students will be eligible to receive a CREST Discovery Award from the British Science Association. CREST Discovery recognises quality STEM project work that is done over a short period of time (usually a day). It focuses on fun, teamwork and transferable skills.
Like all CREST Awards, creativity, decision making, problem solving and communication are key to gaining a Discovery Award, as is putting projects in a real-world context. Students will need to complete a CREST Discovery passport explaining how they have completed the tasks during the Challenge Day and worked together as a team. Further details and payment can be organised through your local CREST coordinator. 
If you wish to be considered for this event please email [email protected] for booking details.
THE BIG BANG NORTH WEST 2016 IS COMING:
Don't let your school miss out!
Click here to book…
Follow MerseySTEM on Twitter here
Follow The Big Bang North West on Twitter here
Like MerseySTEM on Facebook
« Back To News