March 21st 2016
Big Bang North West 2016: Headline Sponsor – AstraZeneca!
AstraZeneca to support major North West event to encourage children to become involved in science. MerseySTEM Big Bang event gets major sponsor!
Getting children involved in science, technology, engineering and mathematics (STEM) is a major challenge that has been embraced by Liverpool group MerseySTEM.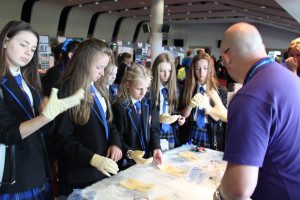 The group has planned the largest STEM event ever in the North West.  "Big Bang North West" will be held on 5 July 2016 at the Liverpool Exhibition Centre and hopes to attract around 6000 school children.

North West based pharmaceutical company AstraZeneca decided this week to lend support to the event as headline sponsor. Simon Willocks of AstraZeneca in Liverpool said: "We want the event to be a big success and to spread the word about the exciting career opportunities that exist for those who study science, technology, engineering and mathematics."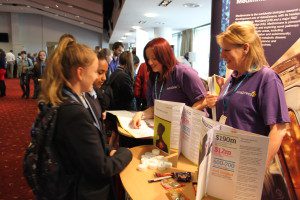 AstraZeneca already has a team of STEM ambassadors who go into local schools and sees Big Bang as a great way of further promoting the sciences.   The company also actively recruits apprentices – over 30 in 2015,  as well as taking on science graduates.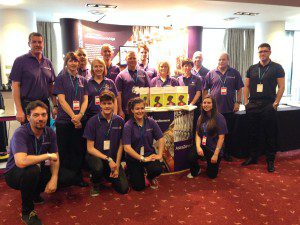 Speaking for MerseySTEM, Michelle Dow said: "We are delighted to be working closely with AstraZeneca – a local science-based business.   Their support will make a big difference."
Further information on Big Bang can be found at: https://nearme.thebigbangfair.co.uk/North_West/
AstraZeneca put the BIG in The Big Bang North West 2015!
Click here to take a look at our AstraZeneca Big Bang North West Gallery…
The Big Bang North West 2015: A Teacher's View…
Relive The Big Bang North West 2015 in pictures…
THE BIG BANG NORTH WEST 2016 IS COMING:
Don't let your school miss out!
Click here to book…
Sponsors & Exhibitors: Play your part in The Big Bang North West!
Follow MerseySTEM on Twitter here
Follow The Big Bang North West on Twitter here
Like MerseySTEM on Facebook
« Back To News