March 31st 2016
The Big Bang North West 2016: The Medical Mavericks are coming!
We're overjoyed to announce that the Medical Mavericks will be exhibiting at the Big Bang North West 2016! You could be scanning body parts with your iPhone or racing the fastest man on earth!
The Medical Mavericks provide fun, interactive workshops that inspire young people, helping them to see the STEM opportunities they have. Everyone who attends one of their workshops leaves with a new appreciation for science and STEM… along with a smile on their face.
The Medical Mavericks have been friends of The Big Bang North West and MerseySTEM for many years and their activities are always amazing!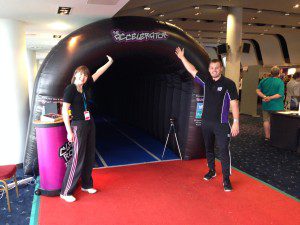 "We can't wait to set up at the new Exhibition Centre Liverpool for The Big Bang North West! The Accelerator is returning so you had better bring your trainers to see if you can beat a virtual Usain Bolt. You can also pop into our medical dome and have a look inside your body! You can have take a picture of the retina inside your eye with an iPhone Retina Scan, see inside your body with an Ultrasound machine as well record and print an ECG!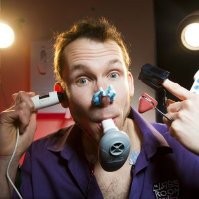 Tom, The Human Guinea Pig will also be performing parts of his amazing stage show, The Human Guinea Pig, Inside the NHS. Come along to see inside his lungs and discover some amazing careers in the NHS that you never knew existed!"
Don't let your school miss out!
Click here to book…
THE BIG BANG NORTH WEST 2016!
Booking is now OPEN! You can choose to attend the morning or afternoon session. National Science + Engineering Competition entrants will need to book a morning slot as you will need to attend the whole day.
CLICK TO BOOK YOUR SCHOOL GROUP…
YOU DON'T WANT YOUR SCHOOL TO MISS THIS!
ENTER THE NATIONAL SCIENCE + ENGINEERING COMPETITION HERE!
The closing date for projects to be entered is 6 May 2016
Places are limited, please register your projects and book your place as soon as possible.
« Back To News