April 11th 2016
National Science + Engineering Competition: Judges Spotlight – Richard Hadji
The Big Bang North West 2016 is coming and with it, The National Science + Engineering Competition! We would like to introduce you to some of the amazing judges who will be selecting our finalists and award winners.
This week, our spotlight shines on Richard Hadji! Come July 5th, seasoned judge Richard will be quizzing our competitors and examining their projects. Take a look at his biography below.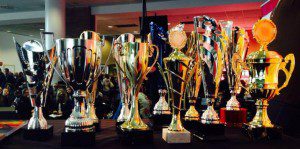 Have you entered yet? You could be showcasing your work at The Big Bang North West! Find out more here…
Richard Hadji
"I have a PhD in mathematics, 12 years in the defence industry working in an engineering/advanced technology environment and more than 15 years STEM/outreach experience including careers talks, workshops, mock interviews and judging at various competitions. I have been a judge at the Big Bang North West and at the National finals, and this year will be my fourth year as one of the head judges at the Big Bang North West.  The extremely high standard of the projects at the competition always makes it extremely difficult for us judges, I look forward to it being another difficult year!"
Do you have a project that would impress Richard? Get involved!
ENTER THE NATIONAL SCIENCE + ENGINEERING COMPETITION HERE!
The closing date for projects to be entered is 6 May 2016
Places are limited, please register your projects and book your place as soon as possible.
THE BIG BANG NORTH WEST 2016!
Booking is now OPEN! You can choose to attend the morning or afternoon session. National Science + Engineering Competition entrants will need to book a morning slot as you will need to attend the whole day.
CLICK TO BOOK YOUR SCHOOL GROUP…
YOU DON'T WANT YOUR SCHOOL TO MISS THIS!
« Back To News