May 09th 2016
CLOSING DATE 27TH MAY 2016! The National Science + Engineering Competition: Enter Now!
IMPORTANT: THE CLOSING DATE FOR REGISTERING NSEC PROJECTS FOR THE BIG BANG NORTH WEST HEAT IS FRIDAY THE 27TH OF MAY 2016 – ENTER NOW!
Enter The National Science + Engineering Competition and you can showcase your project for the judges at The Big Bang North West 2016!
The National Science + Engineering Competition is open to all 11-18 year olds living in the UK and in full-time education. The competition rewards students who have achieved excellence in a science, technology, engineering and maths project.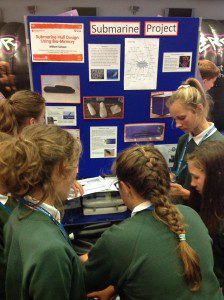 Thousands of young people enter the competition every year, either as a team or as an individual, via two entry routes:
Heats: Projects showcase their work at heats held at selected Big Bang Near Me Fairs from January – October.
Online: Projects enter a written or film entry between July and 31st October.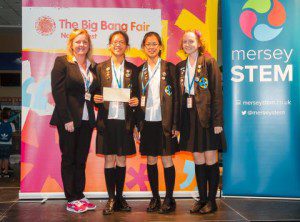 The best projects from across the UK are then invited to the National Finals, which are held in March each year at The Big Bang UK Young Scientists and Engineers Fair. The projects showcase their work to over 75,000 people and compete for a range of fantastic prizes worth over £20,000, including international experience awards. This year's finals will be held at The NEC, Birmingham.
Enter now and you could follow in the footsteps of our previous Regional Finalists from The Big Bang North West, they made the Winner's List at The Big Bang Fair!
ENTER THE NATIONAL SCIENCE + ENGINEERING COMPETITION HERE!
The closing date for projects to be entered is 27 May 2016
Places are limited, please register your projects and book your place as soon as possible.
Problems or questions with regard to your entry or registration?
Email [email protected]
THE BIG BANG NORTH WEST 2016!
Booking is now OPEN! You can choose to attend the morning or afternoon session. National Science + Engineering Competition entrants will need to book a morning slot as you will need to attend the whole day.
CLICK TO BOOK YOUR SCHOOL GROUP…
YOU DON'T WANT YOUR SCHOOL TO MISS THIS!
« Back To News