June 12th 2017
Big Bang North West: Chester Zoo – The Clue's in the Poo!
We are super-excited to announce that Chester Zoo will be exhibiting at The Big Bang North West 2017 with some STEM-sational activities!
You can become a conservation worker and discover how thermal imaging helps with animal care and when it comes to pregnancy, find the clue in their poo!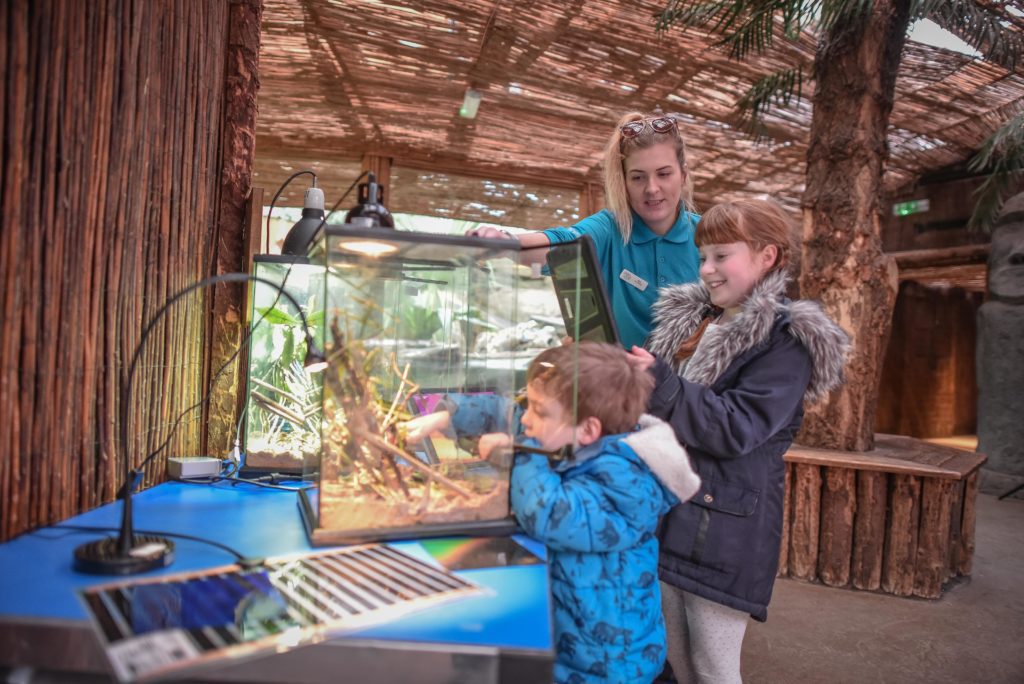 The clue's in the poo! Discover the exciting world of endocrinology at the Chester Zoo stand, get hands on and find out how hormones can be measured to monitor pregnancy in endangered animals.
Feeling hot? There are lots of tropical animals at Chester Zoo that require heat and light. Take part in a demo that uses thermal imaging cameras and other equipment to show exactly where the heat is and how thermal imagery is used to help look after animals.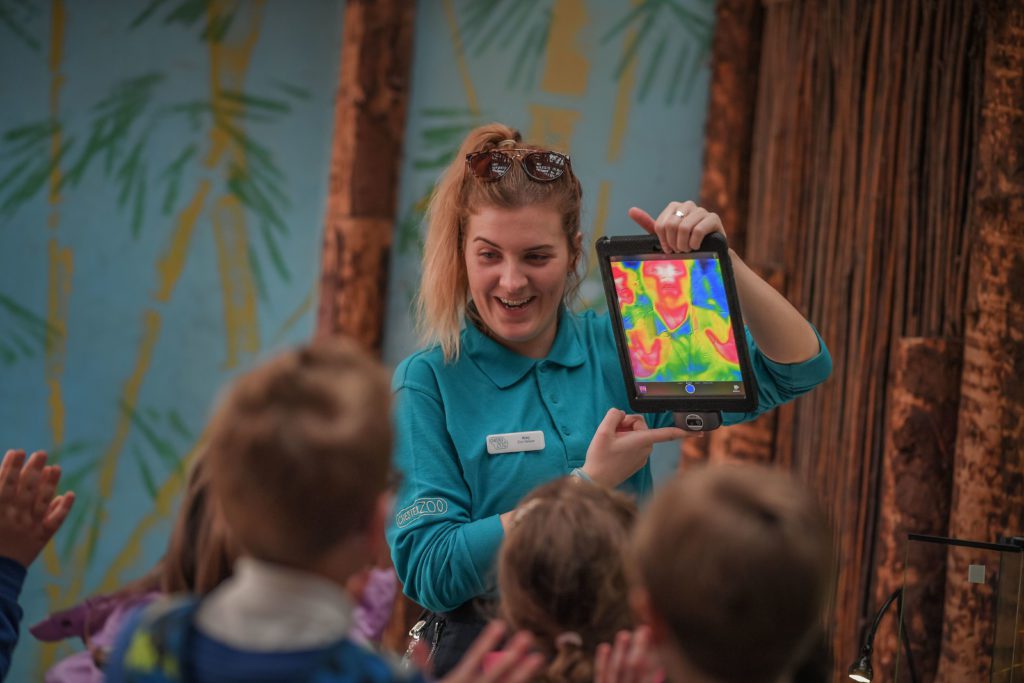 "The Discovery & Learning team at Chester Zoo are really excited to be part of the Big Bang North West to help to inspire students to learn more about the amazing things we can learn through science and technology!"
We can't wait to welcome Chester Zoo to The Big Bang North West and have a go, see you all there!
Chester Zoo
As a charity, our mission is to be a major force in conserving the living world. We use scientific evidence to identify and address many of the challenges our natural world faces. We are passionate about protecting wildlife in the UK and abroad and conservation is at the heart of everything we do.
To find out all about our conservation work and how you can get involved visit our Act for Wildlife pages
Want to get involved and do you bit for UK wildlife? Find out how to build a toad abode, when to look for swifts, and what you can do to protect bumblee bees on our Wildlife Connection pages
Want to book a school visit to the zoo or explore our range of free, downloadable learning resources including worksheets, activities, behind-the-scenes videos and more? Find these on our Learning pages
Chester Zoo on Twitter
Chester Zoo website
Chester Zoo on Facebook

The Big Bang North West 2017
Big Bang North West 2017: Headline Sponsor AstraZeneca!
Official Gallery: Thousands of children inspired at The Big Bang North West 2016!
The Big Bang North West 2016 Gallery: BBNW LIVE TWITTER 'TRENDING' NATIONALLY!
The Big Bang North West 2016: Booming Online!
The Big Bang North West 2016: Your Amazing Feedback!
The Big Bang North West 2016: A Teacher's View
Follow All About STEM on Twitter here
Like All About STEM on Facebook
Follow The Big Bang North West on Twitter here
Like The Big Bang North West on Facebook
« Back To News