January 26th 2018
Big Bang North West: A Big Bang @ Birkenhead School for Cubs & Brownies!
On the 21st of January 2018, Birkenhead School hosted another amazing Big Bang @ School event sponsored by the Royal Society of Chemistry and facilitated by The Big Bang North West.
The school offered an awesome evening of interactive science and engineering sessions to Cubs & Brownies from the local area, there were booms, bangs and fizzes galore!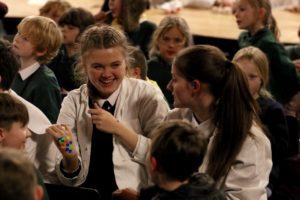 Activities included fire demonstrations, whoosh bottles, sonic blast shooters, reaction experiments, gadgets and gizmos – fantastic fun for all!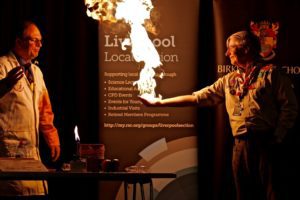 Mr Hayward presented the evening's Sensational Science Show (don't try this at home) and the school's older pupils introduced Cubs and Brownies to their experiments and mentored them as Young Science Leaders.
Congratulations to Birkenhead School on an inspirational event!
Relive Big Bang @ Birkenhead 2018 in pictures…
Flashback: Big Bang @ Birkenhead School 2017
Royal Society of Chemistry 
"The world needs more chemical scientists, and chemistry skills can lead our young people into a vast range of fulfilling careers. We help people see the part they can play in the future of the chemical sciences, and we improve chemistry education. We believe that everyone should have access to a high quality chemistry education which is engaging, inspiring and relevant."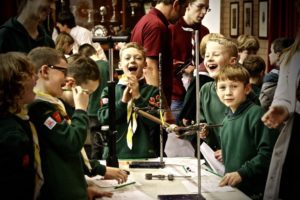 The Big Bang @ School
The Big Bang at School supports schools to deliver an event to excite pupils about STEM subjects and inspire them to consider science or engineering careers.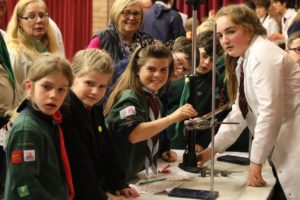 A Big Bang @ School Fair can be big or small, you can invite local businesses to take part, involve STEM ambassadors, bring in activity providers or do it all by yourself. The important thing is that pupils have fun finding out where their STEM studies can lead them.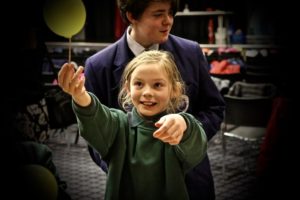 The Big Bang @ School is part of the wider Big Bang programme, led by EngineeringUK in partnership with over 200 organisations.
You can find out more here or if you live in the North West email [email protected], we're here to help!
Are you coming to The Big Bang North West 2018?
TICKETS ARE FREE! Find out more below…
BOOK NOW FOR THE BIG BANG NORTH WEST 2018!
Big Bang North West 2018: AstraZeneca return as Headline Sponsor
Official Gallery: The Big Bang North West 2017
Big Bang North West 2017: The Movie!
Go Virtual with The Big Bang North West!
The Big Bang North West 2017: Your Amazing Feedback
The Big Bang UK Competition: Finalists & Award Winners!
Big Bang North West 2017: A Teacher's View

Follow All About STEM on Twitter here
Like All About STEM on Facebook
Follow The Big Bang North West on Twitter here
Like The Big Bang North West on Facebook
« Back To News