February 15th 2018
Young People: Royal Institution Masterclasses
The Ri Masterclasses programme opens young people's minds to the diversity of mathematics, engineering and computer science. All over the UK, young people who show potential and enthusiasm are nominated by their teachers to join the Masterclasses. They meet regularly to broaden their learning of the subject and solve problems outside their school experience.
The workshops are led by talented and enthusiastic volunteers from education, academia and industry. Feedback from parents and teachers shows that this programme increases the confidence of young people and encourages them to take on more learning opportunities in these important subject areas.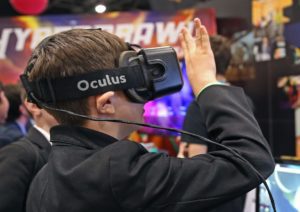 Currently, Ri Masterclasses are offered nationally in Primary and Secondary Mathematics, Secondary Engineering and Secondary Computer Science.
Get Involved
Teacher – The Masterclasses team relies on teachers to nominate students for Masterclasses, and is always looking to increase the number of schools involved in the programme. They can discuss the opportunities that are local to you for Masterclass involvement including the student nomination process and involvement in setting up new groups if there are none in your region.
Speaker – The team is always looking for enthusiastic volunteers to deliver inspiring and interactive workshops. A Masterclass speaker can be anyone with a STEM (science, technology, engineering and mathematics) background and an interest in sharing their passion for their subject with young audiences. The Royal Institution are able to offer support to new speakers in a number of ways, including opportunities to visit a Masterclass and support in the development of your ideas, resources and session plan.
Corporate involvement – Through corporate involvement, Ri work with companies to recruit speakers, run Masterclasses or for other support. They commonly begin with a visit to their location to provide interested staff with an inspiring lunch-time introduction to the Masterclasses programme.
More information – If you are interested in finding out other ways of supporting the Masterclass programme, please contact the Royal Institution for more information: [email protected]
Secondary Mathematics – 69 series – 3,800 students
Primary Mathematics – 38 series – 1,000 students
Engineering – 18 series – 500 students
Computer Science – 15 series – 500 students
The Royal Institution
The Royal Institution encourages people to think more deeply about the wonders and applications of science through its wide range of programmes and activities. These include the Christmas Lectures, a national programme of Masterclasses for young people in mathematics, engineering and computer science, hands-on workshops in its Young Scientist Centre, animations and films from the Ri Channel and the preservation of its scientific legacy through the Faraday Museum and archival collections.
Visit the Royal Institution website
BOOK NOW FOR THE BIG BANG NORTH WEST 2018!
Big Bang North West 2018: AstraZeneca return as Headline Sponsor
Enter the Big Bang UK Young Scientists & Engineers Competition
Official Gallery: The Big Bang North West 2017
Big Bang North West 2017: The Movie!
Go Virtual with The Big Bang North West!
The Big Bang North West 2017: Your Amazing Feedback
The Big Bang UK Competition: Finalists & Award Winners!
Big Bang North West 2017: A Teacher's View

Follow All About STEM on Twitter here
Like All About STEM on Facebook
Follow The Big Bang North West on Twitter here
Like The Big Bang North West on Facebook
« Back To News