April 16th 2018
Use Science Week FREE activity packs towards CREST Awards!
This year's British Science Week activity packs were themed around 'exploration and discovery'. They aimed to give an easy, hands-on way for teachers to get their classes involved in British Science Week.
The packs have been downloaded a whopping 72,000 times! While they are designed for British Science Week, many of the activities can be used towards gaining a CREST Award.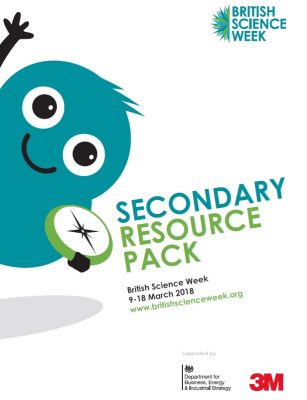 Continue your students' journey by clicking here.
If you're in the north west and would like to run CREST Awards in your school, click here.
Download the FREE activity packs!
BOOK NOW FOR THE BIG BANG NORTH WEST 2018!
Big Bang North West 2018: AstraZeneca return as Headline Sponsor
Enter the Big Bang UK Young Scientists & Engineers Competition
Official Gallery: The Big Bang North West 2017
Big Bang North West 2017: The Movie!
Go Virtual with The Big Bang North West!
The Big Bang North West 2017: Your Amazing Feedback
The Big Bang UK Competition: Finalists & Award Winners!
Big Bang North West 2017: A Teacher's View

Follow All About STEM on Twitter here
Like All About STEM on Facebook
Follow The Big Bang North West on Twitter here
Like The Big Bang North West on Facebook
« Back To News