June 28th 2018
Big Bang North West: The Big Bang UK Young Scientists & Engineers Competition – Meet the Judges!
The Big Bang North West 2018 is coming and with it, The Big Bang UK Young Scientists & Engineers Competition. We would like to introduce you to some of the amazing judges who will be selecting our finalists and award winners.
Meet the professionals who will be asking the questions, there's fun facts from them and fantastic advice too!
The Big Bang UK Young Scientists & Engineers Competition is open to all 11-18 year olds living in the UK and in full-time education. The Competition aims to recognise and reward young people's achievements in all areas of science, technology, engineering and mathematics (STEM).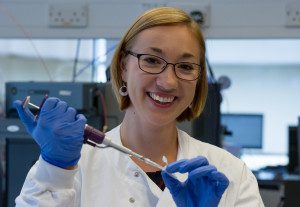 Victoria Harman – Head Judge
Occupation: Research Assistant at the University of Liverpool
Background: After doing science A-levels I completed my undergraduate degree in Biomedical Sciences at the University of Southampton. By the time I was in the last year of my degree I knew I wanted to work in a laboratory so I applied for any lab jobs going! I was offered a Research Assistant post at the University of Liverpool and moved up here two weeks after graduation. I've been in this job for just over 8 years now and I've also completed a masters degree whilst working. A lot of my time is spent doing research in the lab, it can be a very challenging job but also extremely rewarding!
Why have you offered to return as a judge at The Big Bang North West?: This will be my sixth year as a judge and I'm really looking forward to another year of great projects. Learning to communicate your experiment design and the results is such an important skill; it's great that the competition gives students the opportunity to develop their presentation skills in a friendly and fun environment.
I spend most of my days in the lab, and I still love doing experiments just as much as I did when I was at school. As fun as the experiments are, learning to communicate the results is extremely important and it's great that the competition encourages students to acquire and develop those skills. The energy and enthusiasm from the students showcasing their brilliant and innovative ideas is very inspiring and it's always a really fun day!
What's the best part of judging?: The energy and enthusiasm from the students, and the brilliant and innovative ideas the students present – it's very inspiring and it's always a really fun day!
Do you have any advice for the students who are entering this year?: Ask a friend or teacher to quiz you on your experiment design and results – try to think about what questions the judges are going to ask you so you'll feel prepared on the day!
Fun fact about yourself: I absolutely love baking, especially cupcakes!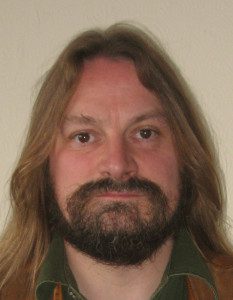 Tom Goodale – Head Judge
"I have been passionate about science all my life.  When I was a teenager I decided I wanted to build a starship, and that shaped my academic path.  Once I got into research and was modelling black holes and neutron stars I realised I'd never actually be able to find the exotic matter needed for faster than light travel or to create wormholes, but the universe is still a marvellous place.  A few years ago I left academia to become a storyteller, but remain passionate about science;  I bring science into my storytelling, and also tutor GCSE and A level physics and maths.  Judging at the competition brings it all together – I get to talk to people about the science they are interested in, and to advise them on ways to communicate their science more effectively."
Tom has been a head judge at the Big Bang competition for a number of years, and is looking forward to seeing some interesting projects this year.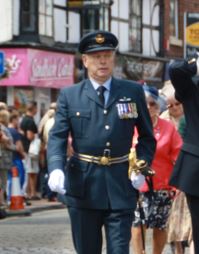 Glynn Robinson – Engineering Judge
"I left school at 16 to become a student apprentice at Fodens (truck manufacturers). I gained HNC's in Metallurgy, Mechanical Engineering and Electrical Engineering, going on to take professional qualifications. I started at North Staffs CAT (College of Advanced Technology) and ended up at John Dalton/UMIST in Manchester. I was in industry for 15 years – Chief Metallurgist at Bamfords at 23 and my last job in industry was group engineer for Dubilier.
I then went into education, starting off as schools liaison for STEM (Science and Technology Education on Merseyside) whilst teaching at Speake Comprehensive. I did my 12 month PG Diploma in Education and went to work at Sandbach School. I was there for 18 years and then moved to St Dominic's School as Head of Science and Mathematics. I took early retirement but went to South Cheshire College as a Physics Lecturer (plus Metallurgy/materials for the engineers). I even taught physics to the Beauty Therapy students.
During all of this I was a VR instructor with the RAF, teaching cadets to fly with 632 Sqn RAF Tern Hill (then RAF Shawbury) – this was, and still is, CFS(H). This is why I can use the title Wing Commander.
I was an examiner in 1973, starting of with the JMB in Manchester and finally with Oxford and Cambridge – more lately Cambridge International "A" Level Physics.
My qualifications  – Wg Cdr Glynn Robinson BSc., CPhys., CSci., CEnv., FIMMM., FInstP., FRSA., MCollP., PG Dip Ed., PG Dip Mgt."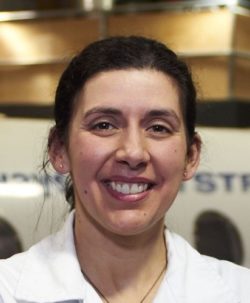 Delphine Ryan – Head Judge
Incorporated Engineer and member of the Royal Aeronautical Society
"I began my engineering life as a mature student on live aircraft maintenance at Manchester airport with Flybe Ltd. Upon graduating university, I secured a place on the sought-after Ministry of Defence's Defence Engineering & Science Group graduate scheme working on exciting aviation projects. In 2016, I was shortlisted in the Special Award category for the Women in Defence UK Awards 2016.
After 4 years in the Ministry of Defence, I decided to focus my efforts on my interest in aviation training and my significant interest in encouraging people, young and not so young, to succeed in their chosen career. Having myself gone into engineering in my mid-30s, I know with certainty that age is not a barrier to changing career or starting a new one.
I recently set up my own freelance consultancy to accomplish my goals (www.aerolegis.co.uk). I aim to 1) develop better ways to study, assimilate and apply technical and regulatory data in aviation or otherwise, and 2) to do my part to resolve the lack of female (and male) engineers in the UK by developing study tools and study methods which will help young people do well in a STEM education and secure a STEM career, including suggestions and coaching to boost their self-confidence. Being a STEM ambassador is great fun and really does contribute to young people's education.
A little while ago, I designed and wrote 'A Useful Guide to Understanding STEM – Science, Technology, Engineering & Maths' which is available for free online through All About STEM, or through my website. It is aimed at secondary school pupils, primary and secondary school teachers and parents."
Delphine Ryan IEng MRAeS
A Useful Guide to Understanding STEM
Helen Arch – Engineering Judge
"As an inquisitive youngster I always enjoyed solving puzzles and designing/developing in my Technology class at school but had absolutely no idea what career path to follow. This is when I stumbled upon an advert in the newspaper for an engineering apprenticeship in my local biscuit factory. It really intrigued me, so I applied and the rest is history!
This opened many doors where I have since worked in various industries as an electrical maintenance engineer. Including food and drink manufacturers, the automotive industry and now currently at Amazon as a senior reliability and maintenance engineering technician in one of their new state of the art robotic fulfilment centres."
Bryan Davies – Science Judge
Bryan Davies, more than 50 years experience in the Chemical Industry in a variety of roles: technical, commercial and general management and a Company director for more than 30 years. Currently Owner of Ashton Chemicals Ltd, a consultancy working within the UK and international speciality chemical industry, actively involved with government initiatives and supporting UK companies with their development and marketing strategies
Additionally Chairman, Catalyst Science Discovery Centre & Museum, Widnes.
Andreea Font – Science Judge
Andreea Font is a computational astrophysicist based at the Astrophysics Research Institute at Liverpool John Moores University. The focus of her research is understanding the formation history of our own Galaxy, the Milky Way. Her past public engagement activities include judging for the Big Bang Fair at National Science and Engineering Competitions, the early rounds of the Google Science Fair and the Youth Grand Challenges Competition and for the qualifying rounds of Debatting Matters. She is also a mentor for the Prince's Trust Mosaic Programme.
David Reid – Engineering Judge
"After a varied training experience including Plessy, and Cammell Lairds, I initially worked for a Precision Machining company in Liverpool moving after a few years to a Fabrication and Welding company in Cheshire. When the opportunity presented itself, moved into Non Destructive Testing and Quality Control of Off Shore Fabrications, coordinating teams of mixed skills crafts people on rectification and repair work.
I moved into Training and from there teaching, ultimately Head of Dept. and STEM Coordinator, retiring in 2016. I specialised in Engineering Processes and Electronics, through subjects such as Engineering Workshop Theory and Practice, SEG Technology Syllabus B, Systems and Control and Level 3 BTEC Engineering. I have always supported, facilitated and promoted STEM values and have looked for these in student's work. I particularly support the Empirical Design Process and I am always impressed by design proposals that apply well focussed Maths, Science and Literacy skills to clarify and refine design ideas, test concepts and provide clear information and authoritative data for interested third parties. Whether the outcome is artefact or system, I also like to see young people responding to the demands of producing prototypes and realising their designs by combining existing and newly learned skills both as individuals and as members of a coherent team."
Jennifer Maher – Engineering Judge
Jenny is a Chartered Mechanical Engineer who works for Sellafield Ltd. She enjoyed Maths and Physics at school and wanted to pursue a vocational career so chose Engineering. After gaining her Masters degree she achieved Professional Engineer status with the IMechE. Jenny specialises in ensuring safety is at the forefront of design and operations and works closely with subject matter experts for all types of engineering equipment including cranes, vessels, pipework and packages. She believes that the skills you learn in engineering (analysis, problem solving, creative thinking) are skills for life and that it's a great foundation for anyone.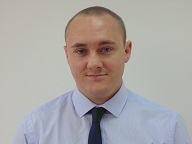 Lee Sweetman – Engineering Judge
Occupation: Senior Engineer in the nuclear industry
Background: I enrolled on an apprenticeship after I left school.  I worked as a technician (on a chemical manufacturing site) while studying part time (HNC/HND and Degree – paid for by my employer).  I went into a technical role and now working as a Senior Engineer for a consultancy firm in the nuclear industry
Why have you offered to return as a judge at The Big Bang North West? I liked judging at previous Big Bang North West events and l am interested in encouraging the students.
What's the best part of judging? The diversity of the projects presented
Do you have any advice for the students who are entering this year? Enjoy the project and presenting on the day
Fun fact about yourself: I have always enjoyed taking things apart (but not always putting them back in the same way!).
Anthony Gibson – Engineering Judge
Tony Gibson's career in the nuclear industry spans more than thirty years covering all stages of project work from studies, R&D and concept design through to site implementation, plant handover, and asset management. He currently works at Sellafield Ltd, where he has a dual role as Centre of Expertise Leader for Requirements Management as well as Deputy Head of Project Engineering Management. Tony's broad set of responsibilities includes managing many of the interfaces between programmes, projects and suppliers, eliciting and capturing stakeholder needs, defining and managing related software requirements, resource management, and the development of the internal community and career pathways for Project Engineering Management to ensure a competent, fit-for-purpose project engineering management capability to deliver Sellafield Ltd's objectives and commitments. Tony is a member of the Nuclear Institute Membership Committee and is the Chair of the Special Interest Group (SIG) for Requirements Management through the Institute's North West Branch.
Trevor Gauntlett – Science Judge
Trevor Gauntlett is a PhD Chemist with over 25 years' experience in the Chemicals and Oil industries for major companies. He applied his chemical knowledge to problems in petrochemical and refining catalysis, lubrication, combustion and the purchase of chemicals. For twelve years spanning University-based research and his first eight years in industry, Trevor was a leading user-scientist at the UK's Synchrotron Radiation Source, firing brilliant beams of X-rays to study many different catalysts in action, how paint dries, glass coatings for controlled darkening of windows, soot in engine oil and surfaces inside engines. His brief was to utilise the newest techniques available to characterise products, catalysts and impurities, and to understand better both how his employers' products worked and how to make them more effectively.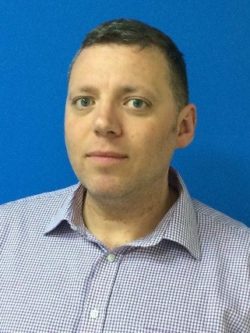 Steve Keeton – Engineering Judge
Having spent many years in a range of industries, Steve's background is electrical engineering in industries including automotive, CNC machines and polymer compounding in both engineering and management positions. Steve, a Chartered Electrical Engineer, made a career decision to move into operations leadership.
After achieving qualifications in Leadership and Management and becoming a Chartered Manager, Steve joined NEG (formerly PPG) in 2013, and offers a wealth of diverse experience to the complex process of direct draw fibre glass manufacturing.
Obtaining an Advanced Diploma in Management Accountancy, Steve started volunteering as Finance Champion for the CMI North West Board.
MBA, CEng MIET, CMgr MCMI
Dr Daniel H S Harvey – Science Judge
University of Liverpool
Post Doctoral Research Associate
Ultra Mixing and Processing Facility
Completed undergraduate degree in 2008 having spent a year in industry from 2006-2007 working at ACCI-UK. Honours project involved research into the feasibility of the formation of gold-silver alloy nano-particles under the supervision of Professor Mathias Brust and Dr John Satherley. Upon completion of final exams immediately began working on a summer studentship placement at the newly created Ultra Mixing and Processing Facility (UMPF) under the supervision of Dr Mike Egan.
Successfully obtained a PhD placement within the UMPF under the supervision of Professor Adam Kowalski, Professor Mathias Brust and Dr Mike Egan. Worked from 2008 to 2011 on PhD specialising in formulation chemistry and scale-up of formulation chemistry; from 8 ml vials to 1/2 tonne-per-hour pilot plant rigs.
In January 2012 began working for Unilever R&D in Port Sunlight performing analytical testing of products and developing new and novel testing techniques, with focus on quantitative appearance measurements. September 2015-September 2016 worked in the Automation and Standardisation Team working on High-Throughput Formulation robotics and the development of Data-Capture software integration into analytical equipment.
January 2017 began working at the University of Liverpool as Post Doctoral Research Associate running the Ultra Mixing and Processing Facility on an Innovate UK funded project under the direction of Professor Dmitry Shchukin.
Most recent achievement is the recommissioning of the 1/2 tonne-per-hour pilot plant rig at the UMPF allowing the facility to be fully operational again.
Science & Engineering Judges:
Andrew Smyth
Jyoti Gupta
Andrew Fogg
Aileen Jordan
Howard Stocking
Linda Cummings
Moderators:
Katayune Presland
Emma Leatherbarrow
David Reid
Alfie Neild
The Big Bang North West is going to be AMAZING!
We're FULLY BOOKED but don't worry, you can add yourself to our waiting list and we are still open for Big Bang UK competition entrants.
Add your contact details to the waiting list for the morning session
Add your contact details to the waiting list for the afternoon session
Enter the Big Bang UK Young Scientists & Engineers Competition
BOOK NOW FOR THE BIG BANG NORTH WEST 2018!
Big Bang North West 2018: AstraZeneca return as Headline Sponsor
Official Gallery: The Big Bang North West 2017
Big Bang North West 2017: The Movie!
Go Virtual with The Big Bang North West!
The Big Bang North West 2017: Your Amazing Feedback
The Big Bang UK Competition: Finalists & Award Winners!
Big Bang North West 2017: A Teacher's View

Follow All About STEM on Twitter here
Like All About STEM on Facebook
Follow The Big Bang North West on Twitter here
Like The Big Bang North West on Facebook
« Back To News