September 28th 2018
Training: STEM Ambassadors love LEGO Mindstorms®!
On the 20th of September, All About STEM offered local STEM Ambassadors the opportunity to take part in a LEGO Mindstorms® training session… and what an awesome day it was!
The training was delivered by John Pinkney, a LEGO Education Certified Trainer, who has worked as a subject matter expert on LEGO MINDSTORMS® Education EV3 and tailored resources to the UK curriculum.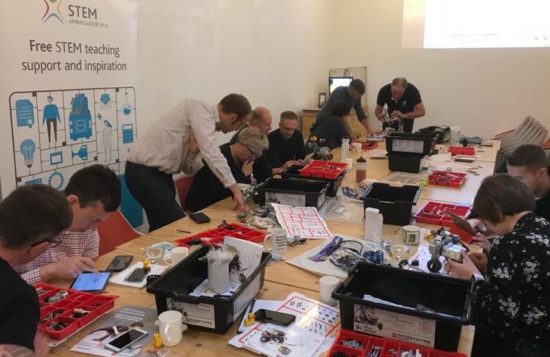 Training was provided for STEM Ambassadors who would be able to use All About STEM's LEGO Mindstorms® kits to run activities with young people, either by themselves or as part of All About STEM events.
Attendees joined forces with Team All About STEM to learn about the kits, the components, bot building and coding. When the robots were completed it was time for the challenges…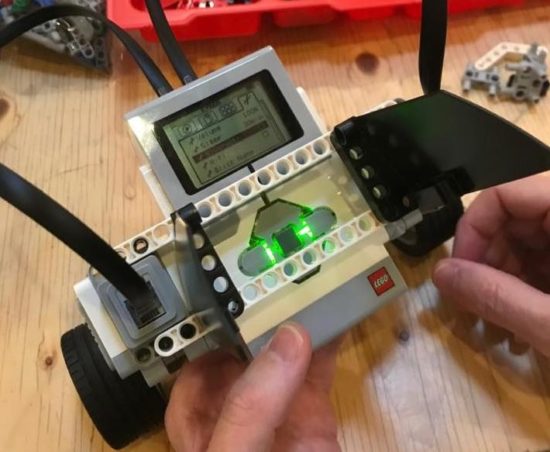 Robots could be coded to move, grab, change direction, make sounds and even speak!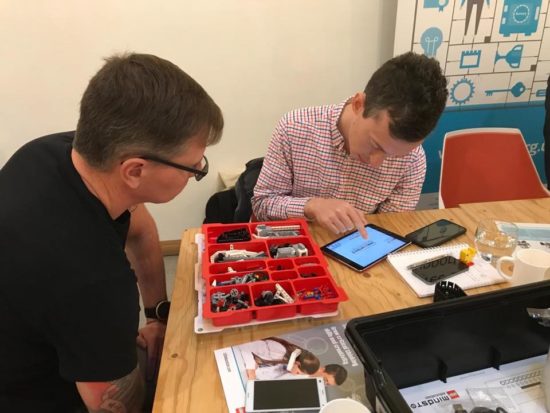 Fun, hands-on learning is not just for kids. There was no better way to test the robots than to race them!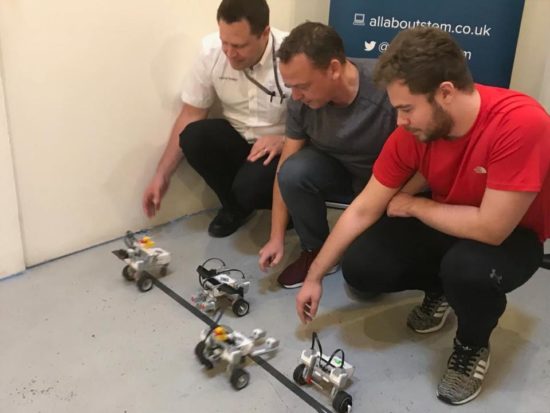 The 'grip test' came in the form of a P,p,p-pick up a pastry challenge.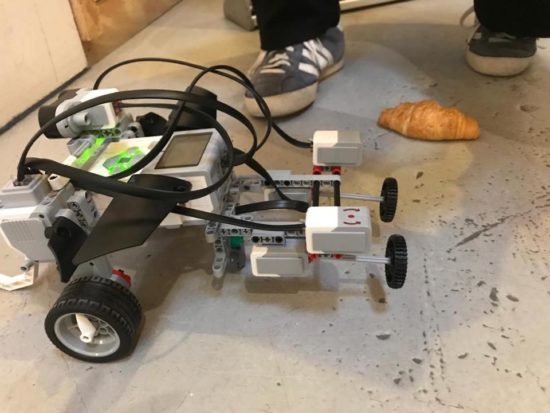 When grabbing the croissant, one robot made real munching sounds. Fancy!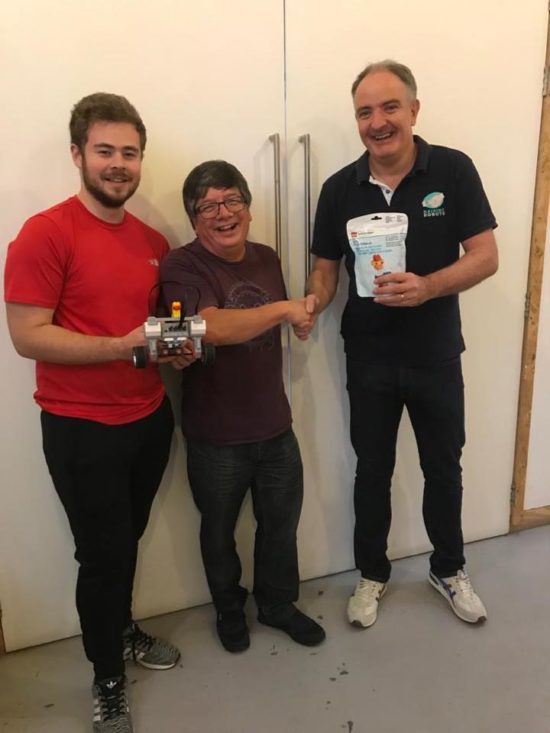 Congratulations to Mike Lam from Mosslands School who won our STEM Ambassadors Robotics Challenge. We hope you are enjoying your prize.
And thank you to all of our attending STEM Ambassadors, we can't wait to see you in action with your kits. Inspirational!
Click here to relive the day in pictures
Request a STEM Ambassador to visit your school
The Big Bang North West 2018: 7000 school children celebrate STEM!
Metro Mayor Opens Big Bang Competition Awards Ceremony – Winners Announced!
Big Bang North West & AstraZeneca celebrate 5 years of STEM inspiration for schools!
The Big Bang North West 2018: Your AMAZING Feedback!
The Big Bang North West 2018: Official Gallery
The Big Bang North West 2018: LIVE Twitter Gallery
The Big Bang North West 2018: Big Bang UK Competition Projects
The Big Bang North West 2018: Behind the Scenes
Follow All About STEM on Twitter here
Like All About STEM on Facebook
Follow The Big Bang North West on Twitter here
Like The Big Bang North West on Facebook
« Back To News