October 05th 2018
ESERO: NEW – ESA Climate Detectives!
Climate Detectives is an ESA school project for 8-15-year-old pupils. Students are challenged to make a difference in understanding and protecting the Earth's climate.
They will identify a climate problem by observing their local environment and be tasked to investigate it as Climate Detectives. Based on their investigation, teams will propose a way to help address the problem.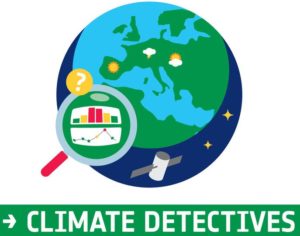 The students will learn about the climate on Earth as a complex and changing system and the importance of respecting our environment.
Teams can submit their investigation plan until 15 November 2018.
Team eligibility:
– participation is open to teams from 8 up to (and including) 15-year-olds
– each student team must consist of a minimum of six students up to the whole class
– one teacher can sign up a maximum three student teams
– each team must be supervised by a teacher or mentor acting as the team's point of contact with ESA's education official and ESERO-UK
– each team can submit one entry only and each student can only be a member of one team
Find out more and get involved
Schools: Express your interest for the Big Bang North West 2019!
The Big Bang North West 2018: 7000 school children celebrate STEM!
Metro Mayor Opens Big Bang Competition Awards Ceremony – Winners Announced!
Big Bang North West & AstraZeneca celebrate 5 years of STEM inspiration for schools!
The Big Bang North West 2018: Your AMAZING Feedback!
The Big Bang North West 2018: Official Gallery
The Big Bang North West 2018: LIVE Twitter Gallery
The Big Bang North West 2018: Big Bang UK Competition Projects
The Big Bang North West 2018: Behind the Scenes
Follow All About STEM on Twitter here
Like All About STEM on Facebook
Follow The Big Bang North West on Twitter here
Like The Big Bang North West on Facebook
« Back To News