September 20th 2018
Big Bang North West 2019: Express your interest NOW!
We were FULLY BOOKED fast in 2018, don't miss out.
Express your interest for The Big Bang North West 2019!
Building on the amazing success of previous years, The Big Bang North West will be returning to the Exhibition Centre Liverpool on the 2nd of July 2019 with a Big Bang like never before.
WE NOW HAVE THE CAPACITY FOR 8000 ATTENDEES!
Due to high demand, we are offering schools the opportunity to express their interest in our 2019 event. There will be fire shows, dry ice, gadgets, robots, coding, forensics, creatures, slime, medical magic and so much more.
Watch our video and experience the excitement, inspiration, booms, bangs and fizzes of The Big Bang North West!
Scroll down to express your interest…
The Big Bang North West 2019 is NOT TO BE MISSED, we have exciting exhibits, sensational shows and ingenious innovation – it's the biggest STEM celebration in the region!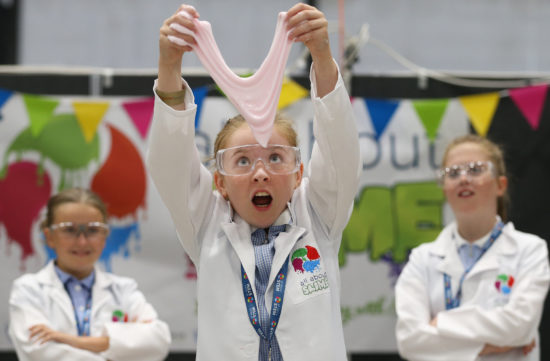 School trips are expensive, yes? NO!
The Big Bang North West is FREE and your class or school can attend, you only need to arrange transport. All school aged children are welcome.

Schools can meet face-to face with inspiring engineers and scientists, from all walks of industry and academia, to discover information about careers, employers and further study.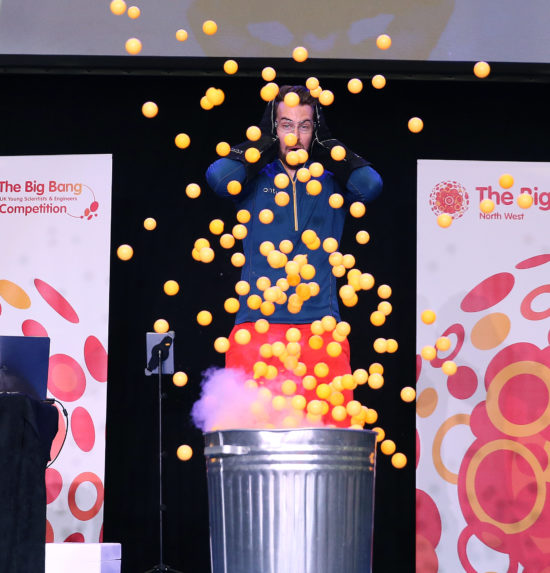 Attendees can check out the entries for The Big Bang UK Young Scientists & Engineers Competition 2019/2020 too. We'll have news on how to enter soon!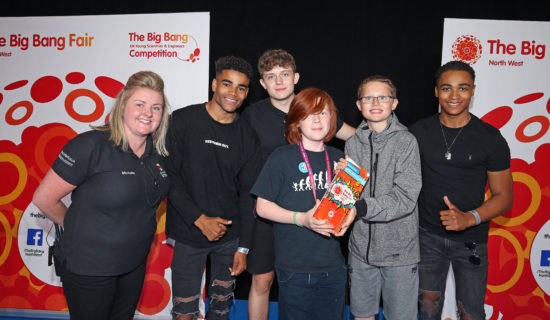 We can't wait to show you how STEMsational BBNW 2019 is going to be…
Follow The Big Bang North West on Twitter & Facebook as we reveal our activities, workshops and shows. We'll also be announcing our sponsors who will help us deliver a fantastic and memorable day!
Click here to take a look back at The Big Bang North West 2018
The Big Bang North West 2018: 7000 school children celebrate STEM!
Metro Mayor Opens Big Bang Competition Awards Ceremony – Winners Announced!
Big Bang North West & AstraZeneca celebrate 5 years of STEM inspiration for schools!
The Big Bang North West 2018: Your AMAZING Feedback!
The Big Bang North West 2018: Official Gallery
The Big Bang North West 2018: LIVE Twitter Gallery
The Big Bang North West 2018: Big Bang UK Competition Projects
The Big Bang North West 2018: Behind the Scenes
Follow All About STEM on Twitter here
Like All About STEM on Facebook
Follow The Big Bang North West on Twitter here
Like The Big Bang North West on Facebook
Photography Gareth Jones
Images © Big Bang North West
Video hi impact consultancy
« Back To News