January 25th 2019
STEM Clubs Week 2019: Start or enhance your STEM Club
To help you set up a STEM Club or build-up your existing one, STEM Learning have produced a handy step-by-step guide. With everything from finding volunteers to developing activities, this guide has all the information you need.
Clubs can be a powerful and enjoyable way to engage young people with STEM (science, technology, engineering and mathematics) subjects, and deliver a wide range of benefits. They can ignite a new interest in STEM subjects for some and provide a platform for others to extend their learning. They can give a deeper understanding, offer real-world experiences and suggest different ways to learn and engage in STEM subjects. Most importantly, they are fun and exciting and allow all involved to explore STEM subjects in imaginative and inventive ways.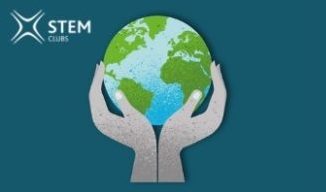 This guide is for:
Clubs based in primary schools, secondary schools, youth groups, FE colleges and sixth form colleges as well as other settings.
STEM, science, design and technology, mathematics, engineering and computing clubs, and other STEM Clubs.
Leaders setting up new clubs, and those seeking to enhance existing clubs.
Click here to view the guide and start your STEM Club!
STEM Club Resources
STEM Club Video Guides
Schools: Express your interest for the Big Bang North West 2019!
The Big Bang North West 2018: 7000 school children celebrate STEM!
Metro Mayor Opens Big Bang Competition Awards Ceremony – Winners Announced!
Big Bang North West & AstraZeneca celebrate 5 years of STEM inspiration for schools!
The Big Bang North West 2018: Your AMAZING Feedback!
The Big Bang North West 2018: Official Gallery
The Big Bang North West 2018: LIVE Twitter Gallery
The Big Bang North West 2018: Big Bang UK Competition Projects
The Big Bang North West 2018: Behind the Scenes
Follow All About STEM on Twitter here
Like All About STEM on Facebook
Follow The Big Bang North West on Twitter here
Like The Big Bang North West on Facebook
« Back To News