June 21st 2019
Big Bang North West 2019: Platinum Sponsor – Shaping Futures Zone REVEALED!
WOW! Our Platinum Sponsor Shaping Futures have a sensational line-up for their zone at The Big Bang North West 2019! Take a look below and discover their inspirational activities and exciting exhibits!
Shaping Futures is part of the National Collaborative Outreach Programme (NCOP), which is funded by the Office for Students and supported by the Department for Education.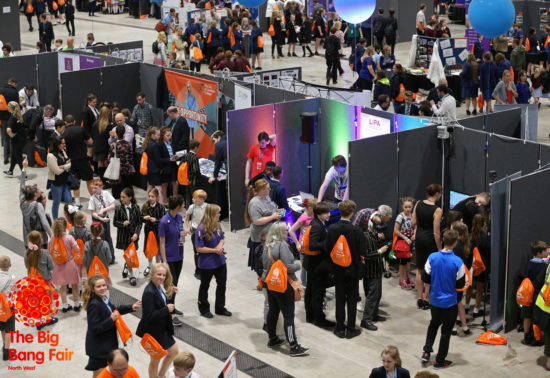 Shaping Futures will also be generously sponsoring the North West STEM Club of the Year award at The Big Bang North West as part of the Big Bang UK Young Scientists and Engineering Competition. A huge thank you to them for their ongoing support!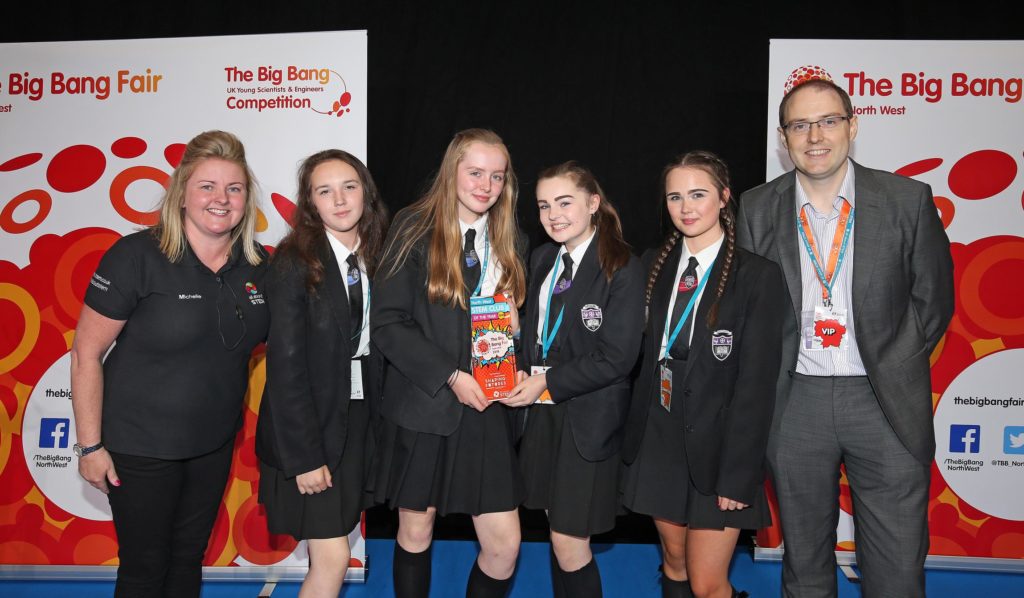 The Shaping Futures Zone is going to be fantastic, countless educational partners collaborating to inspire all!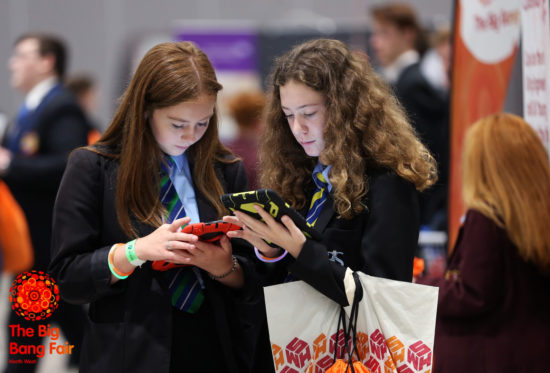 The Shaping Futures Zone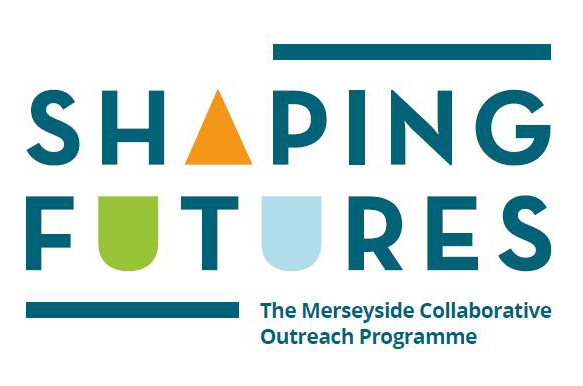 For STEM students, creative students, students in training and students who love trains, Shaping Futures presents: Top Gare!

In 10 minutes, groups of between 2-4 will attempt to construct their very own Channel Tunnel between the U.K and France. Tasks will be delegated internally, you will make the tunnel and a train with the aim being to carry cargo back and forth between the countries. The best time wins, but you haven't got long – prizes will be available in both French and English. Bonus points if you can nationalise the railway!

Stay on track but blow off some steam at Shaping Futures Top Gare special.

Also at the Shaping Futures stand, staff will be available to provide individualised guidance on education, employment and training. Take away resources will be available providing information for students, parents and teachers on outreach and education.
Edge Hill University
Edge Hill, ranked Gold in the Teaching Excellence Framework, is a campus university with a mission to create opportunity from knowledge.
Activities: Come and delve into the realm of 3D design and printing. Learn to code, design or scan an object that has never existed before – and then print out and take home. You'll find out how 3D design and printing works and how it will affect all our lives in the very near future!
@EHUOutreach
Website: www.edgehill.ac.uk/biology/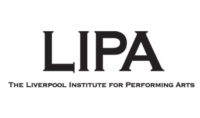 LIPA – Liverpool Institute for Performing Arts
The Liverpool Institute for Performing Arts is a Higher Education institution specialising in training for performing artists and those who make performance possible. This includes degree programmes in Sound Technology (working with sound) and Theatre and Performance Technology (including lighting design and working with live sound).
At LIPA, you can learn how to create the sound technology and lighting for music tours, television, film and computer games. You can learn how to design the set and costume for a theatre production, working with external companies to gain a huge amount and variety of experience.
Come and visit our interactive stand, try out our sound desk and find out more about what LIPA can offer you!
@LIPALiverpool
Website: www.lipa.ac.uk

Liverpool John Moores University – Absolute Chemistry
We are a Chemistry Outreach project working with 11 schools across the Liverpool City region. The Absolute Chemistry programme has been designed to promote achievement in Science by increasing pupils enthusiasm for Chemistry through exciting and engaging activities, events and resources.
Activities:
MolyMods
Use MolyMods to build everyday chemicals such as Caffeine or fake tan and begin to learn basics of bonding.
Build a diamond
How does Diamond form? Use our special model kit to build a CARBON tetrahedral – then join them with others to make a HUGE model of diamond.
Glo-stick magic
How can we make Glo-sticks last longer? Come and investigate how we can change the rate of reaction using temperature.
@LJMU_CfA
Website: www.ljmu.chemistryforall.co.uk
LJMU Engineering & Technology – Liverpool John Moores University
Visit our stand and have a go at our leap motion interactive demonstration and drone simulator.
Website: http://ljmu.ac.uk/fet
@LJMUOutreach
Website: https://www.ljmu.ac.uk/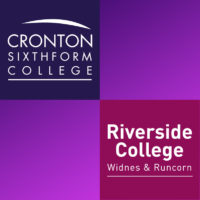 Riverside College & Cronton Sixth Form College
We are a high performing 16 – 18 College offering A level and vocational routes in a broad range of subjects including Engineering and Science.
Activities: Alongside general information our staff will provide hands on experiences. Virtual welding equipment that young people can use for a real hands on experience. We are also bringing 3D printers and robots so young people will be able to see how they work and take away some products. Our staff will be able to answer questions and enthuse participants regarding STEM careers.
@riversidecoll @crontoncoll
Riverside College website
Cronton Sixth Form website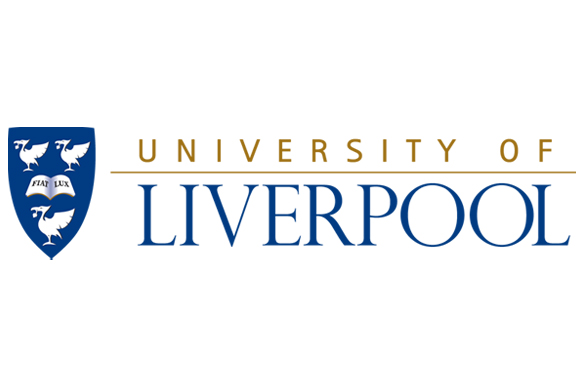 University of Liverpool
Geography & Planning
This is a have-a-go activity where visitors can choose rock or soil sample to measure for the Cu, Zn, and Pb content using a portable XRF analyser. A large simplified geology map will show the rock and soil locations, helping in the search for metal enrichment. Visitors can place their chosen samples in the XRF, and activate the measurement, which will take about 15 seconds.

A series of short age-differentiated tasks will be available, and there will be prizes for correct solutions.

Website: www.liverpool.ac.uk/geography-and-planning/
Earth & Ocean
Activities: Come and see the weird, alien shapes of the microscopic ocean plankton. They're small, but they control Earth's climate – come and find out how they do this, and how physicists, biologists and chemists have to work together to solve questions on how and where plankton can grow. We have some samples of plankton collected during recent field work in the northeast Atlantic Ocean which you can investigate through microscopes, and you can have a go at designing and making your own plankton.
Website: www.liverpool.ac.uk/earth-ocean-and-ecological-sciences/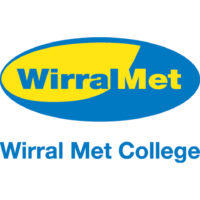 Wirral Met
Wirral Met College STEM Centre: State of the art provision for Robotics, Computing and Applied Science. Courses and Apprenticeships from Level 2 to Degrees.
Activities:

Science – Van de Graaff generator
A Van de Graaff generator is an electrostatic generator which uses a moving belt to accumulate electric charge on a hollow metal globe on the top of an insulated column, creating very high electric potentials. It produces very high voltage direct current electricity at low current levels. It was invented by American physicist Robert J. Van de Graaff in 1929. The potential difference achieved by modern Van de Graaff generators can be as much as 5 megavolts. A table top version can produce on the order of 100,000 volts and can store enough energy to produce a visible spark.
Engineering – Virtual Welder
This computer based training system is an educational tool designed to allow students to practice their welding technique in a simulated environment.
Computing – Drones
Experience & learn about drone technologies.
@WirralMET
Website: www.wmc.ac.uk
Liverpool Hope University

Liverpool Hope University has a vibrant Science Faculty featuring state of the art facilities and world leading tutors in Computer Science, Mathematics & Robotics, Health Sciences. Geography and Psychology

Activities:

Coming soon!

@LiverpoolHopeUK
Website: www.hope.ac.uk
The Big Bang North West 2019 is going to be our BIGGEST & best event to date!
We're sorry, due to popular demand BBNW is now FULLY BOOKED but we are still open for Big Bang UK competition entrants.
The Big Bang North West 2019: FULLY BOOKED!
Big Bang North West: New Headline Sponsor – Unilever!
Enter The Big Bang UK Young Scientists & Engineers Competition
Metro Mayor Opens Big Bang Competition Awards Ceremony 2018
The Big Bang North West 2018: Your AMAZING Feedback!
The Big Bang North West 2018: Official Gallery
Follow All About STEM on Twitter here
Like All About STEM on Facebook
Follow The Big Bang North West on Twitter here
Like The Big Bang North West on Facebook
« Back To News